It is that time of year again; the time for kids to explore, learn and grow without the structure and conformity of school. Summer is the perfect opportunity to really delve into what your child enjoys and foster that passion using uniquely designed programs. When people hear the word camp, most think of a tent, a fire and bugs, but camp can be so much more. Check out these unique summer camps:
Flying Camps
Whether your kid are 5 and want to be a bird when they grow up or 15 and pursuing aviation as a college option, Hiller Aviation Camp encourages this passion through hands on activities and models, aircraft demonstration, behind the scenes museum gallery, and aviation themed games. Flying camps teach science and life skills in a fun way that allow children to enjoy their experiences, while also continuing their education.
Spy Camp
Sometimes you can just tell from a young age that your child is going to be a spy detective for the CIA. As unrealistic as that may sound, you really just never know. If your child enjoys spies, spy movies, or spying on his/her older siblings (or younger), develop that passion by giving him or her a summer filled with mystery, thrill and suspense. Spy Camps keep your child active with secret missions to accomplish each day. Whether you think your child will be a spy for the CIA or a detective for the police force, it is never too soon for you to encourage that pursuit.
Adventure Camp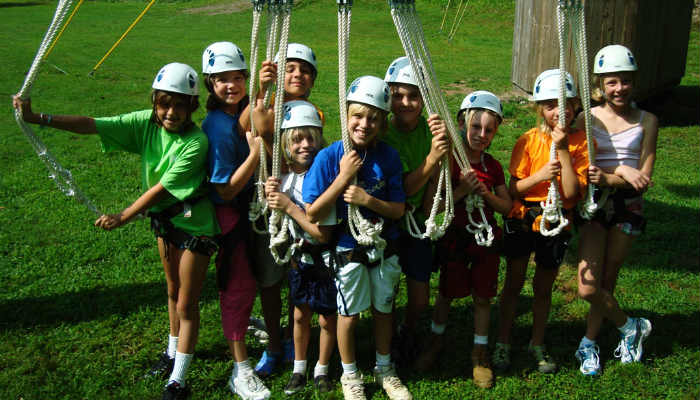 According to the dictionary, a person with a compulsive desire for excitement and adventure is an adrenaline junkie. Adrenaline, however is not necessarily a bad thing. It prepares the body for stressful or physically demanding situations. You never know when you will need your adrenaline to kick and save your life or the life of another. Adventure camps develop a child's sense of adventure through hiking, exploring and playing. Teaching positive ways of releasing energy helps children later in life know how to cope with the constant stresses of day-to-day life.
Fashion Camps
Your little fashionista probably isn't going to be into the whole muddy, dirty experience of sleeping on the ground and exploring the wilderness that is offered at an average camp. However, the idea may be a little more appealing to him/her if there was some kind of fashion involved. Fashion may seem like a passion your child will grow out of, but it is important to develop this passion in a way that gives them life skills. It isn't just putting on pretty clothes; it's a lot of hard work. At fashion and sewing camps, your child will learn how to come up with an idea, sketch it out, and then create it with master cutting and sewing skills. Inspire their creativity and sense of style at fashion camps across the world.
Lego Camp
Legos may seem like just a toy, but they are in fact great teaching tools and used by some of the most well known professions. Engineering, construction, and developing all start with one simple design, and this design can be created using "toys" such as a Legos. They also help with spatial skills and math concepts that children may not realize they're even learning. Lego robotics, spatial skills, engineering, and so much more are at the heart of a kid who plays with legos. So, if you have a Lego obsessed child, get them into a LEGO camp to support their passion and desire to learn.
Unique camps are a tremendous way to foster a child's creativity and enhance their learning experience. It may not always be possible to send your child to a week long camp at $80 a day or more, so read part 2 for ways to transform an ordinary camp ground into a fashionista dream land or spy camp never spied before.
Look for summer camps near you…your kids will thank you for an unforgettable summer!