Travel with children can be incredibly rewarding.
But as you work your way around the country with the wide eyed anticipation of a child, there are moments of hair pulling, teeth grinding, and blank stares that can be dispelled with a little preparation.
Try to see the journey through their eyes and plan around the inevitable lulls. Preparation need not be painful once you get into the headspace of your child.
Here are four tips that can make travel with children a little easier:
The Treasure Trove
Pack up a grab bag full of things your children have never seen before.
This need not be expensive nor take a long time to out together. Try:
a new pack of pens
some stickers
a travel game
a puzzle
an object they can hold, examine and ask questions about
Also, for mess free fun, consider aqua mats for the car, the children just need water to fill the pens and once tightly closed these don't leak, spill or leave unsightly stains on the upholstery.
Snack Time

Photo by Flickr user mitikusa.net
Never underestimate the importance of feeding your child when on the go.
Adults can keep going on adrenalin and coffee, but children need regular drinks and snacks to stop them getting grumpy and hungry when their sugar levels drop.
Take a mixture of their favorite treats and some healthy snacks and use this travel time to talk to them about new flavors and tastes.
If you have a fussy eater you could use the trip to reward them for trying any new foods that they try whilst on holiday. At the end of the holiday if they have done a good job of trying new things they could earn a treat of their choice.
It'll fill their imaginations for a while.
Jumping Up and Down

Photo by Flickr user mr.macnology
The idea of stopping and starting might make it feel as though you will never get to your destination.
But it is surprising how often a quick stop, run around and a sniff of fresh air can save a family melt down. Make it fun by counting down to the stop off and creating a fun challenge that the family must do before getting back in the car.
A few ideas:
find three different leaves
run around the car five times
alternate star jumps with bunny hops for two minutes
Sleep
This could be one of the single most important aspects of any journey to get right, especially if you have small children.
Keeping your children in a semblance of their normal routine when traveling can help them to adjust to their new surroundings once on holiday.
Plan your trip around their normal nap times so they aren't sleeping at strange times and will wake up ready to spend the rest of the day up and about but more important ready to go to bed at a normal hour.
The last thing you need is a baby who wants to party at 3am or a toddler who doesn't wake til midday.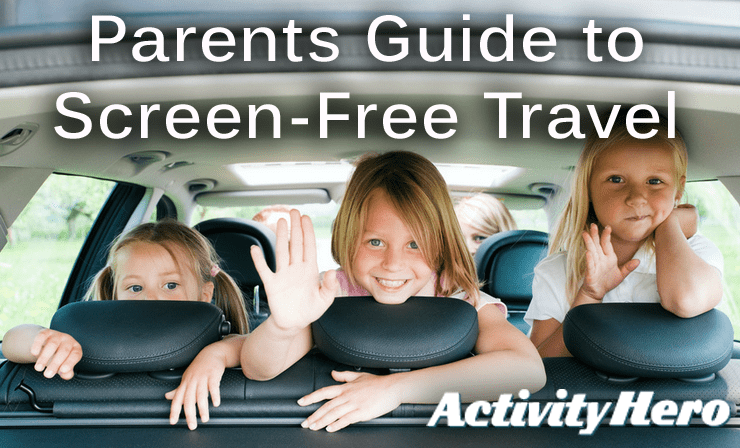 Kelly Quance is a busy mum of two who lives and works in Devon in South West England and writes for Holiday Cottages a holiday cottage letting company with properties all over the UK. Kelly regularly travels with her six year old and 18 month old all over the UK and her highlights include, Devon, Cornwall, the Cotswolds and Mid Wales.