Discover summer camp options (and alternatives) that are perfect for teenagers. From sports camps to robot camps, volunteering to leadership training, there's lots to consider! Here, tips to make an amazing summer for your teen.
By Sarah Antrim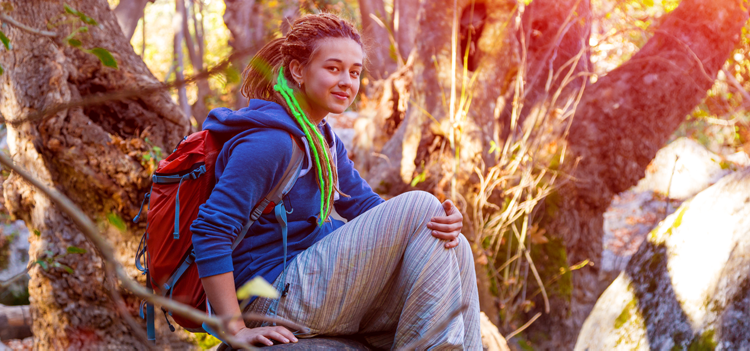 The transition from childhood into the teenage years presents a lot of changes–changing bodies, attitudes, and of course, changing interests.
Things that your kids might have found interesting before are no longer "cool" to teenagers which may leave parents at a loss as to how to fill up their teens' free time, especially during the summer.
So how do you find productive activities for teens during the summer?
1. Explore Summer Day Camps for Teens
Many camps have been designed specifically with teens in mind. Below are just a few selections which have multiple locations across the U.S.
Digital Media Academy – Coding, video production, photographic, graphic design, game design and other technical topics are available for teens.
Gamebreaker Lacrosse Camp – Play lacrosse and get specialized training from college coaches.
Adidas Tennis Camps – Learn from college tennis coaches.
2. Consider Overnight Camps for Teens
As teens develop more independence, they may be ready to travel to an overnight camp, ranging from academic to adventurous. Be sure to check out our tips to help you find the right overnight camp.
3. Counselor/Leader Training Programs
One of the most popular option for summer camps for teens is a counselor-in-training (CIT) or leader-in-training (LIT) program. Many camps offer these training programs to teens as an unpaid position or at a low fee to parents, sort of like an apprenticeship or internship on the road to becoming a camp counselor. Best of all, once they finish the required training, your teenager will have a job opportunity lined up for them!
4. Look for Volunteering Programs
Summer is a great time for kids to learn about community service. Not sure where to get started? Check out our blog post with 6 tips to help you find volunteering opportunities for tweens & teens.