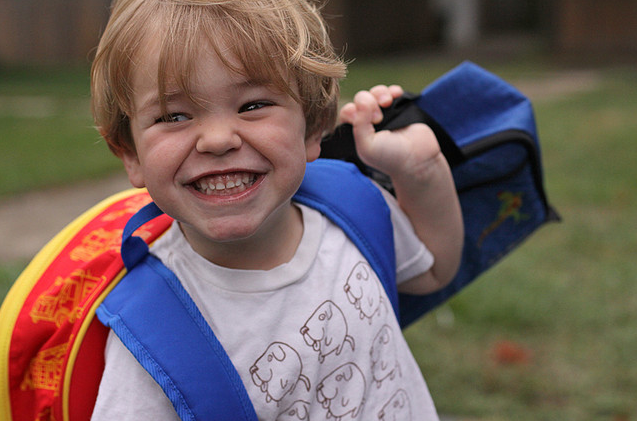 Summer has finally arrived, and for many eager kids, it's time for camp.
Before you drop your child off at their camp for the summertime, make sure you pack all of the necessary camp items to ensure your little one has a comfortable stay. When packing for camp, save yourself an extra trip to drop off forgotten items by using this summer camp packing checklist: 
Bug repellent
Don't let bugs dampen your child's time away. At camps in wooded places, bugs can be a problem at all hours of the day. Include a bottle of bug repellent so your camper stays bite-free and itch-free. 
Disposable camera
Send your child to camp with a camera to capture all of their favorite memories. After they return, you can create a scrapbook together with the pictures they snapped. You may want to buy them a disposable camera since it will likely be exposed to plenty of wear-and-tear and outdoor activities.
Water bottle
Ensure that your camper stays hydrated by packing a reusable water bottle. This will be helpful during long day trips and excursions. Find a water bottle in their favorite color to make it easily identifiable – and to make them more likely to use it.
Raincoat/poncho
Expect the unexpected at camp, including poor weather. Keep your child dry by packing a water-repellent jacket or poncho. Outdoor activities in the rain will be much more enjoyable if your kid is warm and dry.
Extra shoes
Hiking, sports and other camp activities can lead to dirty – and possibly wet – shoes. When packing for camp, include an extra pair of sneakers so your son or daughter can participate in all activities without soggy shoes.
Prescription medications
If your child takes any prescribed medications, make sure you include them in clearly marked bottles. For younger kids, give medications to the camp counselor or leader to ensure that your child is given the appropriate dose.
Beach towel
Not only will a beach towel double as a bath towel in case your child needs a dry one, but it will also come in handy for spontaneous picnics or beach outings. It could even be used in a creative activity like fort-building in the cabin.
Memento from home
Whether it's a photo of your family's pet or a small stuffed animal, a small memento will show your child that you care and give them a piece of home while they are away. Just make sure it's replaceable – touch football games and canoeing may lead to a muddy teddy bear or torn picture.
With this summer camp packing checklist of commonly forgotten items, your camper should be prepared for their time away from home.
Christina Miller loves to write, especially about business. She holds a B.A. in Marketing. Christina's favorite things include traveling, reading and exploring new restaurants in Cleveland. Sponsored content was created and provided by Nationwide Insurance. Before you pack up the car to drop your child off, make sure you are both protected with auto insurance. Check out car insurance reviews for reasonable auto quotes before you say your goodbyes – and don't forget the tissues.