Summer: the ultimate free-for-all.
Instead of being entertained and engaged for 5 to 8 straight hours every day, kids are now looking to you with those big eyes that say "I'm bored."
Here's some fun and thrifty ideas to beat summer boredom that will keep both your kids and wallet happy.
Make a tire swing
A simple summer classic, tire swings can easily be put up and taken down as often as you'd like. On the days that the park is too crowded or it's too hot to make the walk, hop on the tire swing and let the fun begin!
Simply hang a tire from a sturdy branch with strong rope and you've got yourself a swing.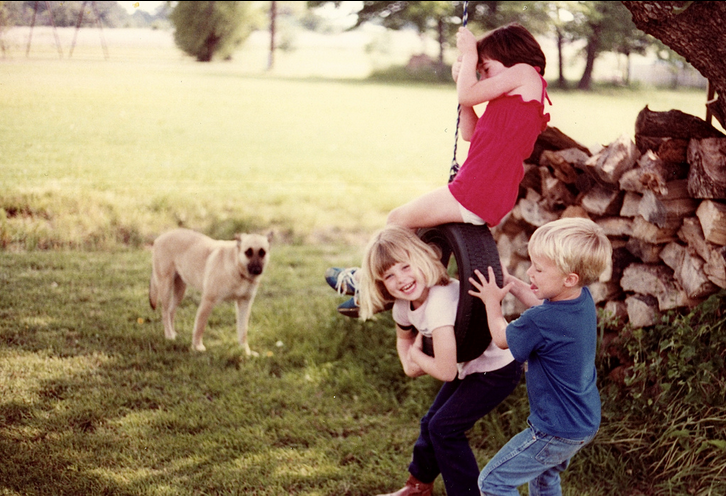 Have a cooking day
For those days that the air conditioning is more comforting than the wicked heat, rally the troops into the kitchen and come up with some fun recipes to make as a family.
On those especially hot days where turning on the oven is a no-no, check out this list of no-bake desserts that are sure to beat the heat.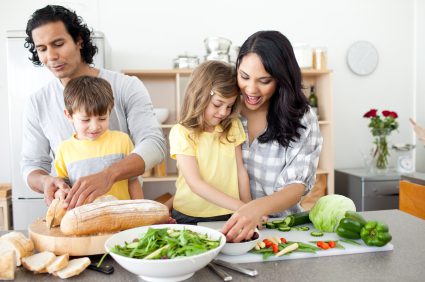 Backyard obstacle course
Who is the greatest obstacle warrior of them all?
Have a competition in your backyard that will be sure to keep kids busy for hours. Make an obstacle course out of wading pools, tires, and ropes to test kids' balance and agility. For some great obstacle course ideas visit here.
Scavenger hunt
Keep kids entertained and having fun by sending them on a scavenger hunt. Hide clues throughout the house and yard so that kids will have to follow clues to get to their final destination. Place clues underneath rocks, hide a message in a balloon, or even bury clues in the yard so kids will have to dig for them.
The final destination could be anything from a surprise ice cream cone to a special screening of their favorite movie.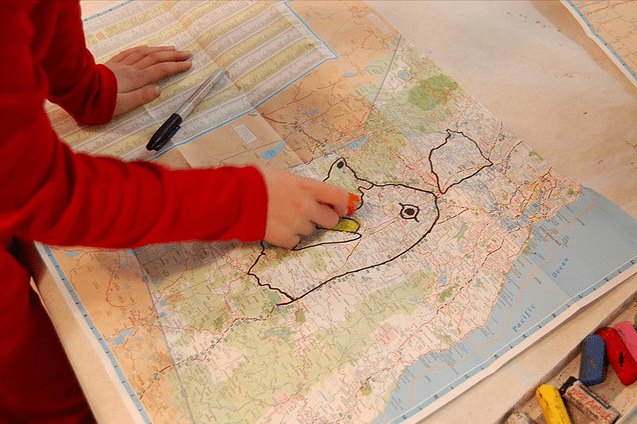 Rainy day fort
What better place to set up camp than in the comfort of your own living room?
Grab some pillows and blankets and build a fort worth writing home about. Shut off all the lights and bring out the lanterns so kids feel like they're really at camp. Kids can share ghost stories, eat s'mores, and play flashlight tag all just steps from their bedrooms.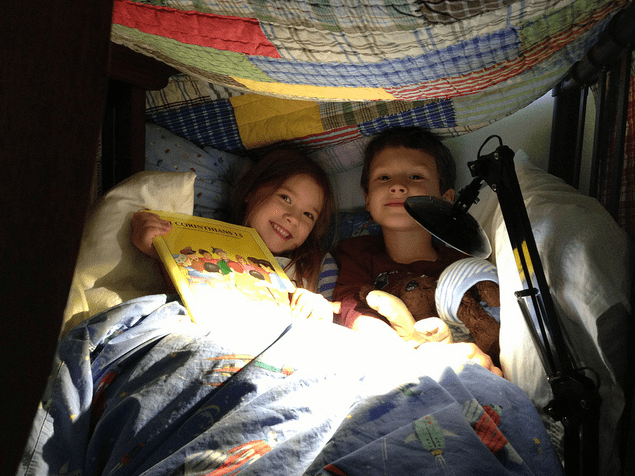 Have a boat race
Toy boats can be made out of anything from wood to Tupperware—as long as it floats, it can be a boat!
Go to your local creek or simply fill up a pool in the backyard and let the races begin. Kids can use straws to set their ships sailing and see whose boat is the quickest. For some ideas on how to construct your own boat, check it out.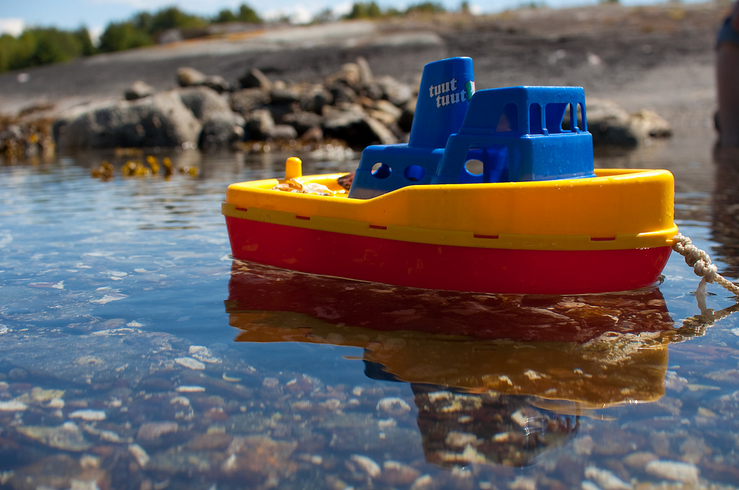 Tie dye
This is a great outdoor craft as it can get pretty messy!
Grab some white pieces of clothing such as socks, t-shirts, or dresses, and get ready to dye! Tie dye kits can be purchased at any craft store, or simple fabric dye will work just the same. Be sure to follow all the instructions provided to avoid too many stains.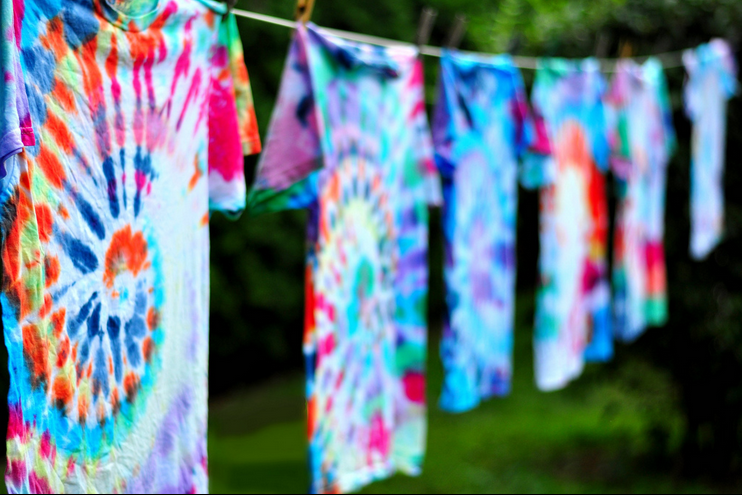 Dress-up box
Kids love to pretend, and what better way to create a living story than with costumes.
Raid your closet for old bridesmaid dresses or bedazzled jean jackets that you knew would come in handy one day. Most thrift stores are a gold mine for dress-up boxes. Fancy hats, heels, and costume jewelry can be found at a fraction of their cost if you know where to look!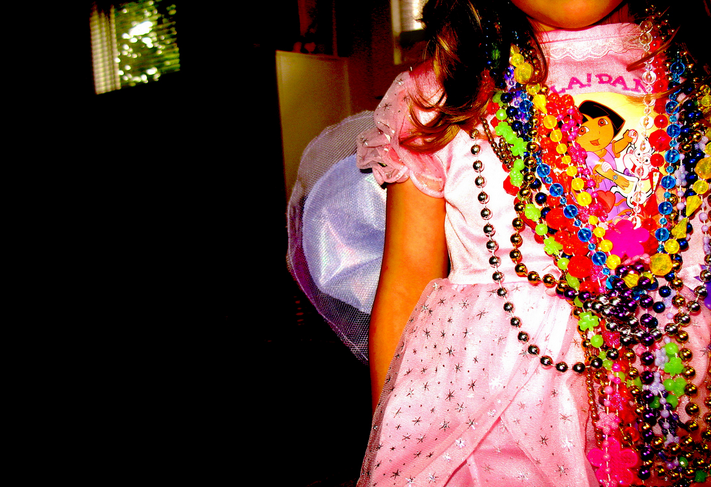 Backyard water wonderland
This is a great activity for those unbearably hot days. Drag out the inflatable pool, sprinkler, water guns, and even water balloons and have an all-out water blast–bored kids no more!
For an extra cool dip, float some ice cubes in the pool and call it the "cool off zone." When kids get overheated from running around they'll get a quick chill of relief.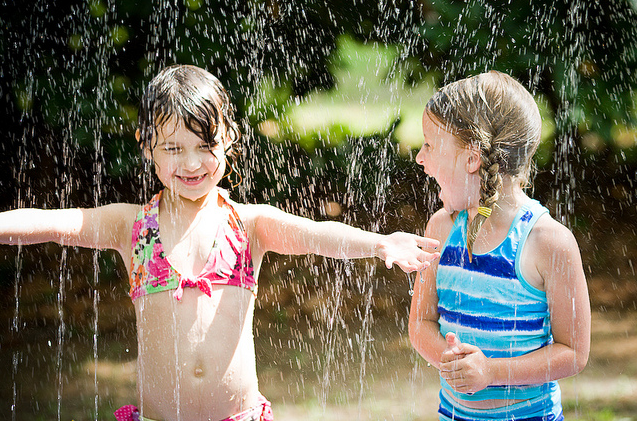 Fly a kite
Check your local forecast and plan for the next windy day. If your kids have never flown a kite before, I recommend picking up a cheap starter kite. You can find them at any super store or even some dollar stores.
Keep in mind they probably won't last long, but it will teach your kids the basics of kite flying. Once they've mastered it, consider purchasing a good kite that will last all summer.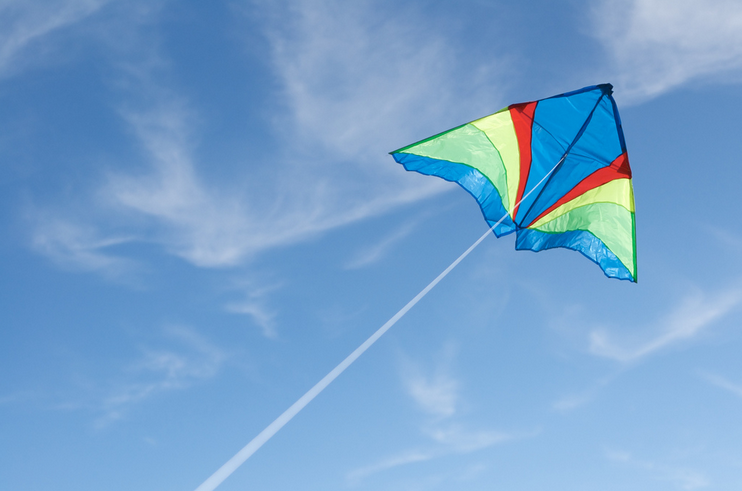 Written by Sarah Antrim