Worried about the time your children spend online? Steer them toward these websites, which can help them explore new interests and expand their knowledge.
By Anita Sharma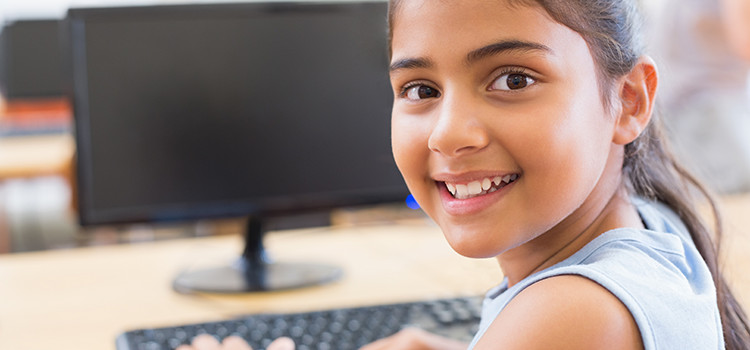 Kids today are spending more and more time on their computers, TVs, tablets, and smartphones. That's not exactly news to parents, who have spent years agonizing over how much screen time is okay. What is news? The American Academy of Pediatrics (AAP) recently changed their policy on screen time. Though they once deemed two hours to be the recommended upper limit for older kids (and zero hours as ideal for children age 2 or younger), their approach today is more "nuanced." According to a recent Forbes.com article by Jordan Shapiro, the AAP's new message, at least in part, is that quality is more important than quantity. One of their new guidelines, in fact, reads: "Prioritize how your child spends his time rather than just setting a timer." You can almost hear parents everywhere giving a collective sigh of relief.
Of course, this doesn't give us carte blanche to sit glued to a screen all day (read Shapiro's complete article for more detailed recommendations). What it does mean? We can feel better about the time our kids do spend on this new media if we're more selective about what they view. To that end, ActivityHero offers this peek at some quality websites that children can use to expand their world, explore potential career paths, and elevate their education.
Sites That Help Kids Excel in School
There are so many websites that can help children with their education. Whether your child wants to get ahead, review previous subject matter, or solidify concepts they're learning in school, Khan Academy is a great place to start — and it's completely free. Information is conveyed through videos, which are developed and written by experienced educators. These videos — many of which are still made by the company's founder Sal Khan — are generally 3 to 15 minutes long and break down each topic into smaller lessons, which helps students understand one concept at a time without feeling overwhelmed. Khan Academy also provides other visual aides such as pictures, maps, and diagrams to help boost students' understanding. This site focuses mainly on math for students in kindergarten through 8th grade. However, it also offers some content in other popular subjects such as computer science, history, music, and science.
Sites for One-on-One Help
When school class sizes are usually 20 or more kids per teacher, individualized instruction from a private tutor might give your child the extra help they need. Wyzant helps families find a tutor for math, English, or any other subject. Tutors are local or can meet online. The tutors set their own price, and Wyzant says the first session is free if you don't like it.
Other tutoring websites specialize in only one subject. An example of this is PandaTree, which offers personalized tutoring in foreign languages via video chat sessions. The tutors, many of whom are foreign language instructors or professional educators, personalize each session to make sure that students have fun while they learn. Parents can choose the session duration (25 or 50 minutes), as well as which tutor they believe is best for their child. Students may change tutors at any time; in fact, it's encouraged. According to the website, "Getting comfortable having conversations with lots of different people is great preparation for real life." Each session costs $25 to $45, but PandaTree also offers package deals, which allow parents to purchase 3 to 40 sessions at once.
Sites That Teach Kids to Code
According to Business Insider, more people on our planet have a mobile phone than electricity, safe drinking water, and bank accounts. Learning to code can give your kids an edge in this high-tech world, since coders are in demand everywhere and will continue to be in the future.
To help them get started, the website Tynker offers introductory computer science courses for students who are 7 to 14 years of age. Here, students learn how to code through video games that they play on the site. (One scavenger hunt features characters from the Monster High series.) Gamers select blocks with actions on them such as "walk" or "mind control" to dictate what a character should do during each round. In order to complete a level, gamers have to use the correct amount of each block in the correct order. The Parent Dashboard gives you a window into what your child has learned, as well as the projects they have completed, and kids have lifelong access to each course that's purchased. Tynker offers several pay plans: the Yearly Plan, the Quarterly Plan, and a Family Plan for households with two or more kids. Costs range from $6 to $9 per month.
Another great coding website is Youth Digital, which offers online courses in video game and app design, as well as some unique subjects, such as 3D animation and fashion design. Students can online-chat with instructors to ask questions and make sure they understand the material. All of the instructors have teaching experience and are passionate about working with students. Kids can proceed at their own pace since they are given a full year to complete their chosen course. These courses are designed for children 8 to 14 years of age and range from $74 to $250 each.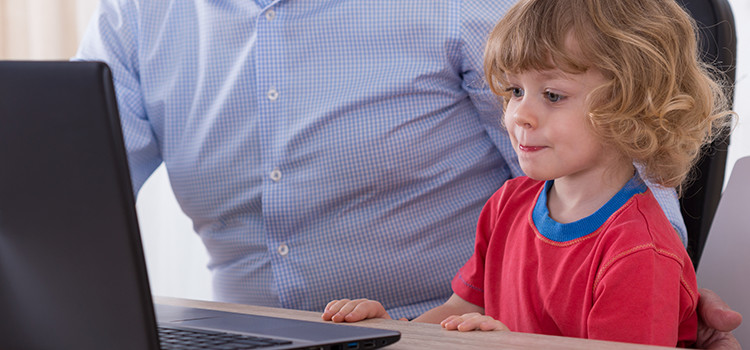 Sites That Help Kids Explore the World
Plenty of websites today help self-motivated children follow their passions and explore more of the world around them. One example is Jam, which offers courses in careers that kids might want to pursue. Subjects reach beyond traditional school curriculum to include subjects such as cooking, singing, illustrating, inventing, and animating. Students learn from professionals who are up-and-coming in their field, and they can interact with other kids online, complementing (and learning from) each other. A mentor team ensures that students are on track and provides regular feedback on their work. A year of access to 20 "quests" costs $99.
Our global economy also means that fluency in more than one language can open doors to more career opportunities for your child. Conjuguemos is a website that offers free instruction in French, German, Italian, Korean, Latin, Portuguese, and Spanish. Created by textbook publisher Houghton Mifflin Harcourt, this site offers printable worksheets on verbs, vocabulary, and grammar, as well as games and graded practice sessions to evaluate their progress. Users can test listening comprehension by playing videos and writing out the words that they hear. Their efforts are graded right away, providing the student with instant feedback on what they need to review. Students can also track their overall progress by making an account on the site.
Another site that can prepare kids for life beyond their own borders is Kids World Travel Guide, which provides information about other locations and cultures and can help families prepare for upcoming trips. This site goes beyond listing facts and figures, helping kids explore other countries' cultures through descriptions and photos of local wildlife, food, holidays, and more. The team that created this site includes young writers and travelers, and it's headed up by travel-savvy adults who have lived on multiple continents. Kids World Travel Guide is based in Cape Town/South Africa, but their menu of 15 countries includes familiar locations like Germany and Spain, as well as some surprises like Qatar and Mauritius. You'll also find tabs for trivia and quizzes, fun facts, travel tips, and games, including ones to play when traveling in a car.
Last, everyone in your family (you, too!) should take a few minutes to peruse the offerings on Masterclass, a website where people of any age can learn from celebrities who are tops in their field. For example, students can take a singing class from Christina Aguilera or a writing class from James Patterson. Each $90 course includes video content from the celebrity instructor, along with a workbook, interactive assignments, and community activities. Enrollment provides students with lifetime access to the course materials, so students can proceed at their own pace; however, the workbook does provide a recommended pace for completion, which can help students motivated and on track.
Editor's note: All prices and information are accurate as of August 2016. Please check the actual websites for current pricing and details.
Take Kids' Interests to the Next (Local) Level!
The web is a great place to start when trying to find some new hobbies, interests, and activities for your kids. Once they've hooked into a new subject matter or discovered a hidden talent, it's time to search ActivityHero for in-person instruction provided by talented educators and program directors who live and work right in your own "backyard."