Love the magic of meeting Santa … but hate standing in line at his workshop in your local shopping center? Try these clever alternatives instead!
By Margo Bayne Tyahla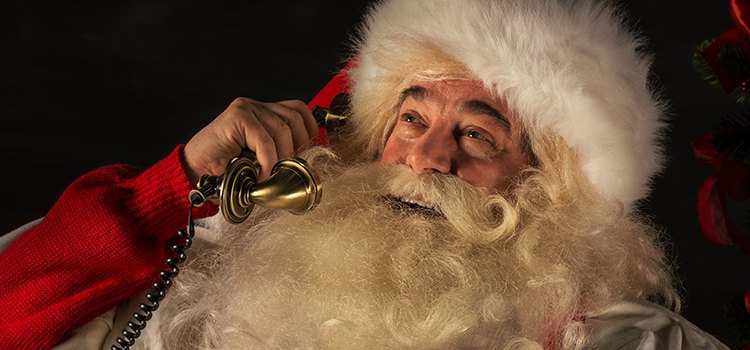 I'll be honest: I hate to go to the mall. Bringing my kids makes it worse. Adding a long wait to visit Santa can leave me a complete wreck. (Will my kid be the one to try to pull of that drooping beard? Have a meltdown? Unwrap a fake present? Ugh!)
Video Conference with Santa
A friend turned me on to the Portable North Pole a few years ago and I've been making Christmas Video Magic ever since! This fun and easy site allows me to create free custom video calls to Santa from each of my kids — without having to leave the house. (Yay!) You can download it onto your PC desktop or use the mobile app to "enjoy up to 5 minutes of Santa time." To personalize the magic, you input some specifics for your child, such as a recent photo, their name and age, where they live, and the habits that helped them make it on to the "Nice" list this year. The website weaves this information into a magical video that makes your child feel like they got a chance to really connect with Santa — and that he really knows what they're up to!
Chat with Santa on his Cellphone
Portable North Pole also offers an option for Santa to phone your child! This service costs a few bucks ($3.99 or $7.99, depending on which option you choose), but it includes a good deed: 5 percent of your purchases are donated to children's hospitals. Visit their website for more details.
Check it out here: PNP Santa – Portable North Pole
The part of me that wants my kids to believe in magic loves this … The part of me that wants to avoid the mall loves it even more!