The success of your summer programs depends upon the quality of your counselors. Here, a consultant shares top tips for hiring the best.
By Guest Blogger James Davis, Go Camp Pro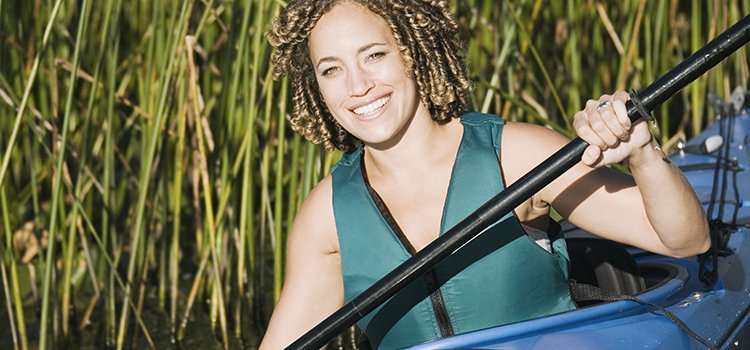 It's a challenge that activity providers face year after year: finding the right instructors to represent you during your summertime camps and classes. The quality of your summer staff can have a significant impact on next year's enrollment — both in summer and during the school year, too, since many parents use summer camps to "test" whether their child might want to do an activity year-round.
To help you streamline the hiring process this year — and select the best candidates possible — I've surveyed several owners of long-standing camps, all of whom are members of Go Camp Pro, a community of camp professionals that offers resources to help camps save time and achieve their mission. Here are 5 unique ways these successful businesses recruit great talent for their summer sessions.
1. Re-Recruit Your Best Staff from Last Year
One of our camp owners shares this saying: "The people most likely to come to camp next year are the people who came to camp this year." To that end, many long-standing camps spend a great deal of recruitment efforts trying to retain existing campers — and existing summer-camp counselors. Families like to see the familiar faces, and you'll enjoy continuing to build on their skills (rather than training someone who is entirely new). Here are a few secrets to re-recruiting top staffers year after year:
Offer opportunities for professional development. Your best staff may be looking to complete an internship, improve their resume, or begin a career. They need to know that they can do all of this at your camp. Ask staffers about their long-term goals, then try to offer them something that relates. For example, if someone wants to be an RN, allow them to shadow the nurse for a few weeks. If their dream is to be a videographer or photographer, they can create a camp video, work on the camp's social media page, or teach a video or photography class or activity.
Offer creative control. Camp counselors need to know that their work is valued. Reach out to them early in the recruitment season (as soon as November!) and start to pick their brains on a program area of their choice for the next summer. If they're thinking about how to design the best Arts and Crafts area for next year, chances are they'll come back.
Give them a budget. It means a lot to a staff person when they're told that they can spend some amount of the camp's money to help one of their visions or programs come to life. Says one owner, "Every dollar that they spend seems to redouble their enthusiasm around helping us to make next summer as great as possible." And again, if they're buying supplies for next summer, chances are they'll return to put them to use.
Don't ask if they'll be back; talk as though they'll be back. "When I talk to my best staff, I speak as though it's a foregone conclusion that they'll be back next year," says one camp owner. For instance, you can say "Hey, Hannah! I was thinking about having you be the go-to person for evening games next year. What do you think?" That way, Hannah is starting from a place of, "When I'm working at this camp next year, do I want to do that job?" instead of "Should I work here next summer?"
2. Ask Current Staff Who They'd Hire
People are more likely to want to work for you if they know someone else who already does. That's why some of our camps reach out to current or returning staff members for their help in finding additional candidates. You can offer a "recruitment bonus" of, say, $100 for every person they recruit who makes it through the summer. "This can be a way of getting your more entrepreneurial staff members thinking about which of their college friends might make good counselors," says our expert. This approach to recruitment can save you money and time — and ensure that new staffers will likely fit in well with existing staff.
3. Reach Out to Your Campers' Families
This is another great way to find top-notch counselors for your program: Consider offering families $100 off a week at camp (or even a half-price discount) for every counselor they recommend who is makes it through the summer. You're leveraging a large community of people who really believe in your camp and who will be invested in finding quality counselors to work at their sacred place. A sneaky side benefit: Any camper who recruits a staff member will almost certainly return to camp to take advantage of their discount. Another win for everyone involved!
4. If You're Recruiting from Overseas, Go There
A lot of camps have utilized the services of companies like 3 Adventures or Camp America to recruit counselors from overseas. The benefits are myriad — parents like the idea of an internationally recruited staff, kids enjoy hearing stories from other countries, and everyone benefits from living in a community that's more culturally diverse than they are used to. There's occasionally a problem, though: It's scary to trust someone to work with our campers if we've never met them face to face — and this approach can occasionally end in heartache.
But traveling to other countries to recruit staff sounds like a crazy budgeting expense, right? Not really. One of our Go Camp Pro members shared a tremendous opportunity provided by Camp America. The Camp America Recruitment Fair in London was just $175 in 2014, which included hotel and flight for one person. For around $300, one of your year-round staff can meet with potential applicants in person. Anyone who has done any hiring at all knows the value of meeting an applicant face to face, and this really takes the guesswork (and a lot of the variance) out of hiring overseas staff.
5. Recruit Staff from Like-Minded Schools
This can include colleges or high schools. With 15 years of experience in camping and 7 in online business, I've had a tremendous lack of success attending general job fairs at colleges, but I've had quite a bit of success when I call colleges who are missionally aligned with the camp where I work. Christian colleges love to hear from Christian camps, for instance. A few Go Camp Pro founders and I run a summer camp (called Camp Stomping Ground) that's all about giving kids freedom, and we had good success forming partnerships to recruit both campers and staff from "free schools." Figure out what your camp stands for, and find other institutions that are moved by the same ideas. People who go there are exactly the types of people you want working for you.
Wrapping It Up
Recruiting staff doesn't have to be a painful process every year! The trick is just assuming you won't get as many applicants as you want, and starting the process early. Over at Go Camp Pro we are working hard to figure out the puzzle of staff recruitment — and just about every other camp-related challenge out there — with our group of more than 100 camp directors and consultants. If you'd like to learn more about what we do, please check out Go Camp Pro sometime soon!