Last month we ran a contest to win a father and son weekend camp sponsored by ProCamps with NBA star Stephen Curry of the Golden State Warriors and his father, former NBA star Dell Curry. The weekend-long camp held in San Francisco gave attendees the chance to meet the stars and learn first-hand some basketball drills and how to work together as a team. Our winners, Dinesh Chandrasekhar and son Rishi, kindly offered their testimony about their experience with the camp.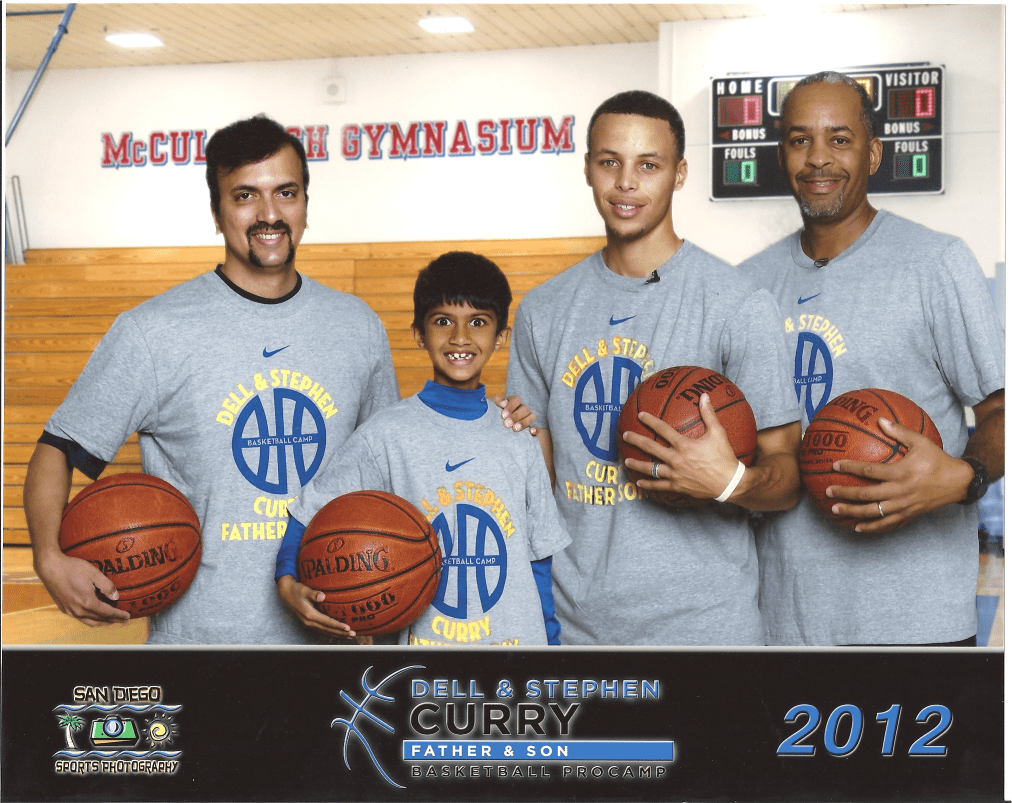 What did you learn about your dad/son that you might not have known before?
Rishi: I never knew that he shoots so bad.
Dinesh: I didn't know that he had energy to play basketball and workout for 4 hours straight!
If you were in the NBA, would you want your dad/son on your team?
Rishi: Probably because he is good at passing the ball.
Dinesh: Absolutely. He has the finest moves in the game. (Proud dad!)
What did Dell & Stephen teach you that you didn't already know?
Rishi: They taught me to dribble around my body.
Dinesh: That I could actually be a good coach for him even though I don't really play the game well.
If you could choose one word to describe your dad/son what would it be?
Rishi: Quick. He gets the ball around real quick.
Dinesh: Nimble. He is extremely fast and agile on the court.
How often do you play basketball together?
Rishi: Almost every day.
Dinesh: Wish it was every day but I try.
How did this camp change your view of the game?
Rishi: I like the game even more.
Dinesh: I can see how it can make my son more confident and strong.
How has this camp changed your relationship?
Rishi: Made it more fun.
Dinesh: I have more respect for him at the game after seeing what he could do in a totally new team. Our team was being thrashed by the other team for an entire ten minutes. At the start of the third quarter, Rishi goes in to play and his game uplifted our entire team. He scored two crucial points for us. Even though we lost as a team, I was still proud of him for playing his heart out there.
Thank you to Dinesh & Rishi for sharing their experience, and a HUGE thank you to
ProCamps
for sponsoring this incredible giveaway!