Is perusing Pinterest your favorite way to unwind online? We've got a great pinning assignment for you: Search the site for fun, easy, and inexpensive ways to entertain your kids with at-home crafts! Here's a sampling of some projects that we just love — all involve recycling and reinventing common household materials to create fanciful, colorful art projects that are perfect for rainy days, days off, summer vacations, winter breaks and more!
By Amanda Austin
Kids love crafts — and so do their creative caretakers. That's because making original artwork keeps children amused while challenging their imaginations, fine-tuning their fine-motor skills, and exploring their world in a way that's hands-on fun. Pinterest is a great place to find an almost endless supply of ideas for all ages. Here are some of our favorites to entertain your children the next time they cry "I'm bored" during a quiet weekend, rainy day, school holiday, or summer vacation. Plus, all are made with items you likely have on hand, so there's no need to run to the craft-supply store first!
Pinterest is teeming with projects for kids created from products you have around the house — or would normally throw out. Here, a few clever selections:
Or dig through your craft cabinet and use up odds-and-ends in "combination" projects, such as this stunning "starburst" artwork made with glue, salt, and watercolors.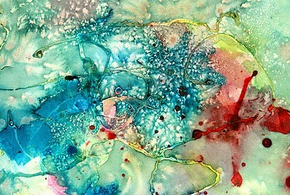 Preserve Kids' Tiny Handprints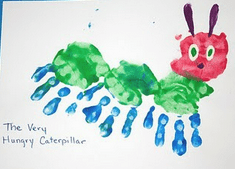 What mama doesn't love adorable handprint art? Plus, these personalized pieces make great gifts to send to far-flung relatives and friends — or to give as a thank-you gift to a favorite teacher or after school instructor. If you're stuck for unique ideas, Pinterest has you covered. Consider searching with a theme in mind: Maybe, for instance, you can connect your handprint artwork to a recent activity or outing. Here, a few ideas:
DIY-ers and penny-pinchers rejoice: Pinterest is the hottest go-to source for "make-your-own" art supplies. Plus, creating one of these items can serve as a kid-friendly project in its own right! Consider these options:
Have a child who loves to sculpt? Create some homemade "play dough" in every color of the rainbow using — surprise — colored gelatin as an ingredient!
For kids who love lightweight modeling foam, grab the shaving cream and cornstarch and whip up a batch or two of foam dough, using this super-simple recipe.
Pinterest can even help make bath time colorful with this washable, non-staining homemade bath paint. With this craft, the art-making and the cleanup are an all-in-one event!
Pinterest has scads of ideas for making unique art projects with your kids in ways you might not have thought of on your own.
If you find your child has a flair for fine arts, take a few minutes to call up the art-class offerings on Activity Hero — there, you'll also find some great ways to nurture your child's muse through camps, classes, and drop-in art sessions.