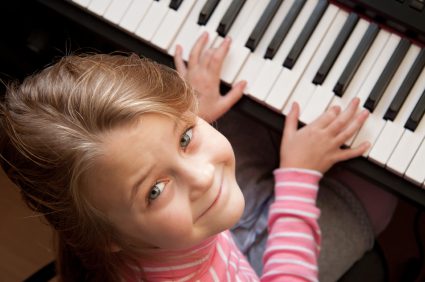 What they'll learn:  Children benefit greatly from being exposed to music at a young age–the younger, the better! Since musical instruments like piano require patience and practice, kids will develop a good work ethic and dedication which are great life skills. When piano becomes easier and their hard work pays off, kids will gain confidence and appreciate the value of their work.
Ages: 5+
Time Commitment: 1-2 hours/week lessons, plus additional time for practice
Cost: $15+ per lesson
Some kids might be ready for their first piano lesson earlier, but 5 years is the recommended age for the dexterity and memorization skills. Practice is a very important part in success with piano, so at least an extra hour per week if not more should be dedicated to playing.
Sign up for your child's first piano lesson on ActivityHero!
Looking for more activities? For the time strapped parents who want a one stop shop to plan and book kids classes and camps check out ActivityHero.com. Find camp and class schedules and ratings, sort by ages, prices, proximity, and co-plan with other parents & kids.