Get in the holiday spirit with these recently created books, movies, or TV shows. Who knows? Maybe your family will help them reach "classic" status.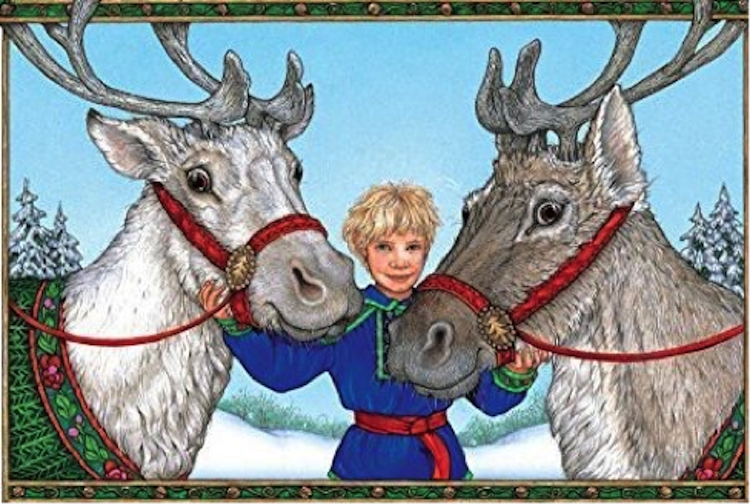 By the Kids' Media Experts at SmartFeed
We all have favorite books and movies that we look forward to enjoying during the busy holiday season. This is a wonderful time to snuggle up under a blanket together and let your imagination whisk you away to a far-off land. Maybe your kids have outgrown some of the old favorites, or perhaps your family is ready to try something new-to-you. See if a few of the following titles warrant a spot on your holiday must-see list!
Sure-to-Be-Classic Christmas & Winter Books
Snow
Ages 3+
Perfect for the preschoolers in your family, this is a beautifully illustrated ode to snow and winter.
Miracle on 133rd Street
Ages 4+
A beautiful holiday story showing how important community, and a delicious meal, are for properly celebrating and giving thanks.
Mooseltoe
Ages 4+
Moose's holiday preparations are perfect…except for one big thing! Follow along as Moose uses creativity and imagination to create a truly one-of-a-kind Christmas tree.
The Wild Christmas Reindeer
Ages 4+
Young reindeer herder Tekka learns that kindness is the key in this beautiful Christmas classic.
Olive, The Other Reindeer
Ages 4+
Olive is an imaginative little dog, and a simple misunderstanding sends her off on a Christmas adventure that is pure fun for kids and dogs alike.
Daddy Christmas and Hanukkah Mama
Ages 5+
Families that celebrate more than one December holiday will find a lot to like in this story. Respect for cultural differences is an important theme, and you'll discover ways to share food, traditions, and songs.
A Christmas Memory
Ages 7+
This story evokes a time long ago, when the author baked fruitcakes with his elderly cousin. This is a touching, vivid glimpse of the past that will become a family favorite.
Helen Thayer's Arctic Adventure
Ages 9+
This biography is an inspiring adventure story following a woman and her dog as they travel on foot to the magnetic North Pole. Along the way, they encounter wild animals and extreme weather, all while showing tremendous grit and fortitude.
Sure-to-Be-Classic Christmas & Winter Movies
A Muppets Christmas: Letters to Santa
Ages 4+
Appropriate for the whole family, the Muppets once again combine hilarity, adventure, and strong positive messages in this holiday movie.
Arthur Christmas
Ages 4+
From the same animation studio that made the Wallace and Gromit movies, Arthur Christmas is great fun. It's a film that will appeal to young and old alike, sharing important messages about family and caring for others.
Elf: Buddy's Musical Christmas
Ages 5+
Crafted as an animated mashup of the movie and musical of Elf, this animated stop-motion film is quickly becoming a holiday classic. Musical numbers, love of family, and a healthy dose of true holiday spirit make this one a must-see.
Samantha: An America Girl Holiday
Ages 7+
If you prefer your holiday stories with an old-fashioned bent, this one is for you. Samantha, an orphan in early 1900s New York, lives with her grandmother and experiences the opening of the original subway and the women's suffragette movement. She is a role model for others, thanks to her kind heart and spirit.
A Sure-to-Be-Classic Christmas & Winter TV Show
Wild Kratts: A Creature Christmas
Ages 6+
Known for programs featuring love and enthusiasm for animals, the Kratt brothers offer this Christmas special that's no exception. Along with learning about animals, you'll also understand more about the joy of giving, especially around the holidays.