Whatever their thoughts on school, kids identify with these books, movies, apps, and TV shows about students learning life lessons in the classroom.
By the Kids' Media Experts at SmartFeed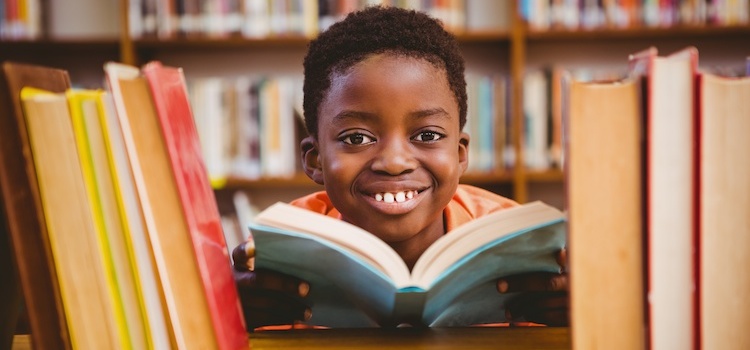 Education has long been a popular setting in mainstream media, both for inspiration and for entertainment. It has introduced us to famous teachers (Mr. Kotter, Mrs. Frizzle), famous schools (Ridgemont High, Rushmore, Wayside School, Hogwarts), and famous school-centric stories and shows (Wonder, South Park, Saved by the Bell). In each case, we watch with excitement, empathy, or humor, based on our own set of school experiences. And sometimes we get to relish the experience of seeing school (and the learning process) in a whole new light.
Here, we have gathered a list of titles for families who want some academic role models or lessons for their children, as well as a couple selections that simply offer a little scholastic comic relief. Reflecting a broad mix of real-life and fictional stories, the listings here prove that there are many different ways to learn and many different ways to teach.
Great Books with a Schoolroom Setting
The Year of Miss Agnes
Ages 6+
Schoolteachers don't usually last very long at this one-room schoolhouse in Alaska. Miss Agnes is different. Not only does she stick around for a year, she also makes learning relatable and enjoyable to the citizens of the remote village.

Frindle
Ages 8+
Adventures in vocabulary are in play in this story. A boy creates a new word for an ordinary object, and his creation catches on, much to the chagrin of his teacher and parents!

Princess Academy
Ages 10+
Strong community and deep friendships form in this fantasy novel. Love of words and learning propel the heroine to become an invaluable resource within her community.
An App for Kids' Academic Enrichment

Ages 7+
This creative app taps into the user's imagination and enthusiasm in true 21st century fashion. Videos, photos, drawings, and inventive challenges combine to inspire learning.
Kids' Movies with Inspiring Academic Role Models


Akeelah and the Bee
Ages 7+
A girl's journey to a big spelling bee is supported by her community. At times she struggles to embrace her own intelligence and worth.


Spellbound
Ages 9+
This documentary follows several competitors for the National Spelling Bee. Hard work, family, and big dreams are part of the equation that helps get these kids on the big stage.


On the Way to School
Ages 9+
Most Americans have a simple way to get to school; a short walk, bike ride, or trip in a car or bus will get us there. For other kids around the world, it's not easy, or comfortable, but it's worth it because they desperately want an education.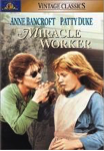 The Miracle Worker
Ages 9+
The story of Helen Keller and her teacher is beyond inspiring. Helen has no understanding of language or of interacting normally with family members. Through ingenuity, perseverance and patience, teacher Annie Sullivan opens up the world of words and language to her student. Annie is a testament to all teachers' hard work. A must-see.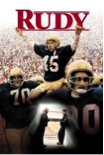 Rudy
Ages 10+
Determination and hard work are the life lessons strongly represented by the main character in this fine film. With the help of a kindly teacher, teammates and friends, the underdog Rudy fulfills his life's dream. Definitely best for tweens and older, due to language, a death and sports violence.
TV for Kids' Academic Inspiration and Fun


Little House on the Prairie
Ages 7+
The one-room schoolhouse in this beloved series is not the only location where education takes place. Pioneer children living on a farm learn a variety of practical tasks and life skills every day. History and geography are natural discussion topics when watching as a family.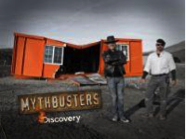 Mythbusters
Ages 8+
Exhibiting a strong level of curiosity, the crew of Mythbusters sets out in each episode to prove an idea, sometimes an urban legend, sometimes an idiom like "a bull in a china shop." There are often explosions, items being thrown into walls, or things launched skyward, all in the name of science and discovery.
More Mature TV and Movies About Academics
These titles have more mature themes and language, so they're recommended for older teen audiences.

Dream School
Ages 14+
The mission at this school is to inspire and encourage teens at risk of dropping out. Celebrity mentors and teachers have their work cut out for them. Be aware: Strong language and personal circumstances mean this is best for teens and older.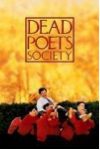 Dead Poets Society
Ages 14+
This classic is an inspiring coming-of-age story that celebrates creativity and a free spirit. There are mature themes and activities, so this is best for older tweens and teens.


Good Will Hunting
Ages 14+ (rated R)
This Academy Award winner demonstrates that academics can open doors for people from all classes (e.g., a working-class Boston youth), but you have to believe in yourself and want to walk through those new doors.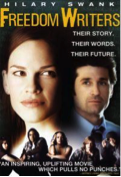 Freedom Writers
Ages 13+
An idealistic high school teacher discovers the way to connect with her students is to help find their similarities. Her emphasis on really listening to her students is notable. The hip-hop soundtrack will appeal to teen viewers.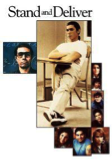 Stand and Deliver
Ages 13+
Sacrifice and hard work are front-and-center in this inspiring movie. It is based on the story of a real math teacher who went to extreme lengths to teach his kids math, and eventually AP Calculus. The students struggle with life issues outside of school, but while in school they become driven and engaged. Real-life scenes can be rough, and the language is questionable at times, but relevant to the movie.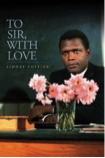 To Sir, With Love
Ages 13+
This classic is another inspired teacher tale. Real-life issues such as class and race are addressed, while the teacher works hard to connect with and discipline his students so that they are ready and able to learn.