Amidst the quickening pace of daily living and the ever-expanding influence of technology in our children's lives, it's easy to see how "family time" could become a thing of the past.
Where we once spent time with our siblings and parents, in today's rapid society we are often so focused on what's happening next (or trying to tune out in front of a box) that we often forget to take in the moment and enjoy each other's company.
With President's Day and February break on the horizon, now is the perfect time to plan ahead easy and inexpensive ways your family can enjoy each others' company together at home – namely learning games for kids. Try these fun yet educational kids' activities to keep you all entertained, bring you closer and help improve your children's growth and development.
Family Game #1: Silly Stories on the Spot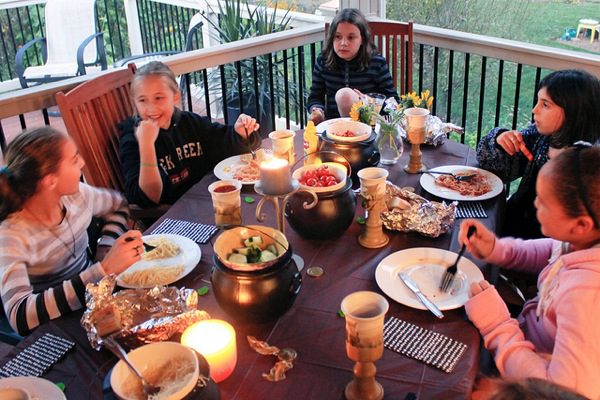 Photo by Flickr user woodleywonderworks
For many, specified "family time" with activities and learning games may be too much of a change to the normal routine. But this simple game is a great way to get started. Finish a meal together with this fun yet creative game.
Each family member contributes to an ever-evolving story. It's easiest if an adult member of the family starts with either a sentence or a few paragraphs, introducing a potential story line. Then, one by one, go around the table each adding just one sentence to the ongoing plot.
The story can go for as long or as short as you like, but by having each person contribute, all members of the family feel involved. The learning game also promotes creativity, listening and speaking skills.
Family Game #2: DIY Scavenger Hunt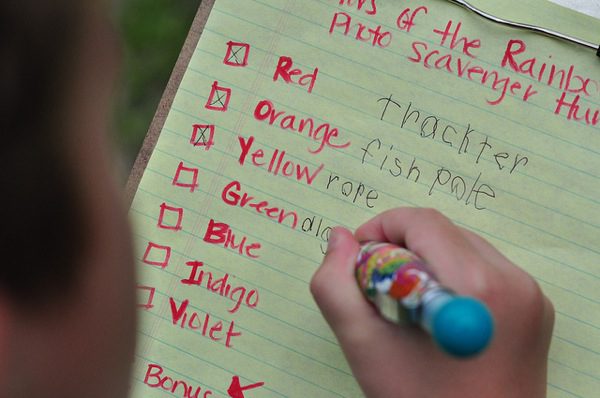 Photo by Flickr user Jonahhonahhandmade
If your family likes to get out and about, a great way to build up excitement about and interest in family time is to create a scavenger hunt.
Build a list of things that must be found and hid them in your house or yard (or make note of where they are). Ask your children to create their own basic map for the hunt that they can then track their findings on, and let your children start collecting.
A great way to build further upon this activity is to encourage the children to write a story about their findings and share it with the rest of the family over dinner.
Family Game #3: So, How Was Your Day? (With a Twist)

Photo by Flickr user Laineys Pepertoire
Write the letters A – Z on individual pieces of paper and throw them into a bag. Have each member of the family pull one letter from the bag. Now, any and all words starting with that letter are off limits for that family member.
Then, go around the table and each making one statement about your day. At no point can a word begin with the letter chosen from the bag. For example, if you choose the letter 'W', you cannot say anything in your sentence that starts with 'W.' (i.e. "Today I went . . . " would have to become "Today I travelled.")
Each round, you can increase the stakes by taking more letters out of the bag each round. Or cut family members from the circle if they accidentally use their letter until you're left with one winner.
Family Game #4: Make-Your-Own Bingo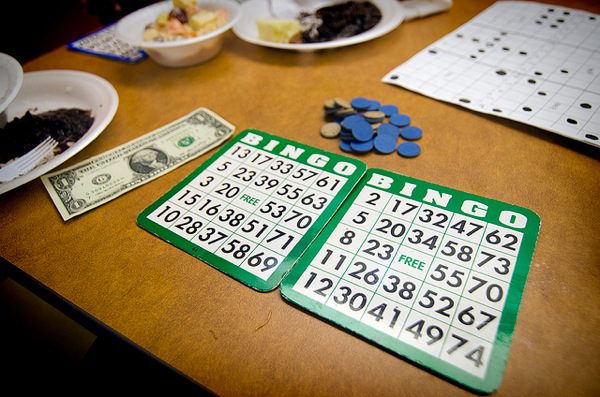 Photo by Flickr user Nikkorz
Bingo is a great learning game for kids for even the smallest of family members as they angle to have the winning grid. Create your own home bingo for a family night of fun.
Outline a grid on paper and choose numbers from a bag to keep things simple. Learning to match numbers to their spoken names is a good challenge for early learners.
To increase the stakes for slightly older children, add an additional challenge to be the first person to reach a certain score (thus encouraging addition skills).
Family Game #5: Jumbo Hangman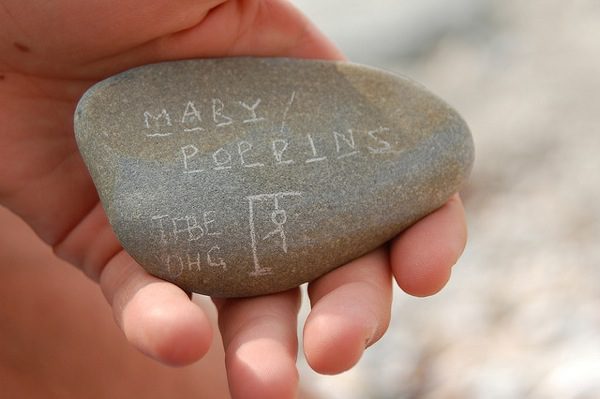 Photo by Flickr user rightee
A popular game through the decades, the classic "Hangman" remains a fun and engaging learning game for kids that encourages word use, spelling, and patience!
Create a large-scale game on butchers' paper and pin up on the wall. Let each family member pick a topic and their own word for guessing. To boost morale or balance out different age groups, you can also play in teams.
You can also couple up with a drawing game like and have team members guess what the artist is drawing through the hangman framework. By combining the two games, you can create 'rounds' and add more of a game-show feel to the evening.
Ngaire Stirling leads one of Australia's largest parenting communities and is among the most respected names in fun and educational kids activities in Brisbane, Australia. Her community, Brisbane Kids, has over 30,000 members. Ngaire believes in everything in moderation (especially screen time), except quality time with kids; she has as much as she can, as often as she can.