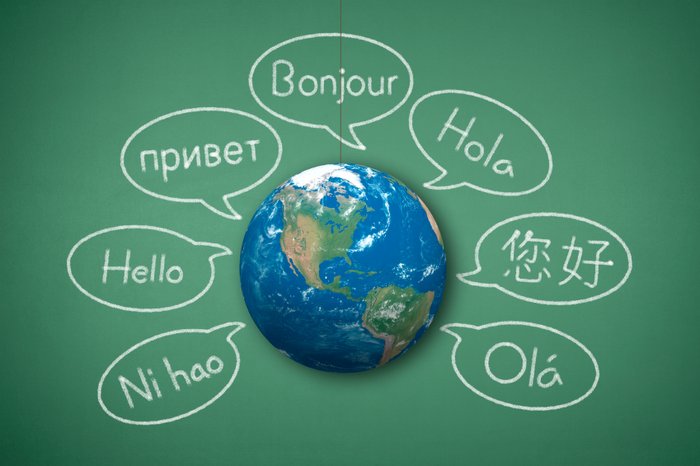 What are the benefits of children learning another language?
Some benefits associated with learning a second (or third, fourth, to infinity…) are increased cultural & global awareness, superior cognitive performance including better problem solving skills, and more opportunities for the future.
There are many additional benefits of language courses for kids, but the bottom line is as simple as this: Knowledge is power. The more your children learn, the better!

How do I know if my child is ready to learn another language?
According to linguists, even a fetus can even pick up on language from inside the womb. The ability to learn language is innate, and the earlier that children are introduced to a second language the better!
Children are infinitely better at learning languages than adults are, because since language is new to them anyways they are more likely to pick up on it naturally.
How much time do language courses for kids require?
The answer to this question depends on the individual child's goals as well as your own.
If the ultimate goal is to be fluent in another language, your child will need a lot of help and support. It is not a bad idea to learn the language yourself so you can help your child practice. Or, learn simple words so that you can help with flashcards. If a family member or friend is fluent in the language your child is learning, try to expose them to this person often. If your child is really devoted to learning another language, it is best to make time for a daily practice or as often as possible.
On the other hand, if your child is simply dabbling in a second language for fun, he may not need much assistance. Just make sure that your child is keeping up with his course work and not getting frustrated or confused.
Talk to the teacher. Talk to your child. Make sure you are available to support your child. If you can do these things, you child will surely succeed.
Which language is best for my child?
Every language is different, just like every child is different.
To find out what language is best for your child, first ask them what sparks their interest and why. If they do not have a language in mind, review your local options. Do they have friends in French classes or buddies who speak Mandarin? Are they more interested in sign language than a spoken language?
If they don't have a specific preference, look at it from a more broad perspective. What will be beneficial for your child in the future? Currently, one of the most popular second languages to learn in the US is Spanish.
It can create great business opportunities in the future to know how to speak another language.
What sorts of language courses and camps are available?
Many communities have specialized learning centers devoted to a specific language. There are also language schools that offer a variety of different language courses for kids. Many language schools offer immersion programs which can be a big help in becoming more comfortable speaking another language.
It is wise to begin with a basic class to make sure your child takes an interest in learning the language. From there, the sky is the limit!
Where can I find a language camp for my child?
ActivityHero has hundreds of language camps and class listings. Search locally to find the right one for your child's needs, then filter by price, location, age, date & time, and more. You can even check out the discount page which is updated regularly to check for special pricing near you.
Written by Sarah Antrim