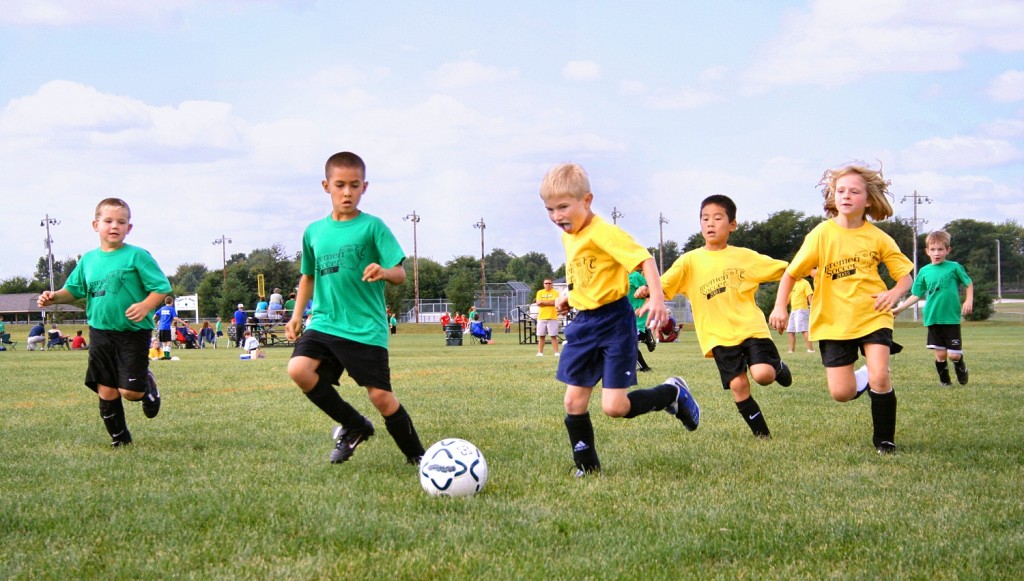 What they'll learn: Not only does soccer keep kids in great physical shape, it also helps improve agility and hand-eye coordination. Playing on a soccer team also teaches kids a great life skill in using teamwork and problem solving skills.
Ages: 2+
Time Commitment: 1-2 times per week
Cost: $20 per class
Kids soccer classes start as early as 2 or 3 with basic dribbling and passing drills. Team sports usually begin around 5 years of age with a greater emphasis on competition and teamwork. Be sure to schedule some extra weekend time for games, which can run a few hours long.
Find kids soccer classes and camps near you on ActivityHero now!
Looking for more activities? For the time strapped parents who want a one stop shop to plan and book kids classes and camps check out ActivityHero.com. Find camp and class schedules and ratings, sort by ages, prices, proximity, and co-plan with other parents & kids.