Written by Sarah Antrim
It's happened. School breaks are here, the time your children have been waiting so anxiously for since their return back to school in the first place, until the boredom hits.
"Mom, I'm BORED!"
Here's some fun ideas on how to have a mini "stay-cation" with kids on all their school breaks, no matter what the season.
>>Find a school break camp or class near you >>
"Spring" Cleaning
I know what you're thinking…cleaning sounds like the opposite of fun, no matter what season it is, right? When it comes to getting kids to help out, it's all about the pitch.
Cleaning out the closet? Tell your kids that for every outfit or toy that they donate, they'll make room for a new one.
Get kids to help with simple tasks like wiping down tables and mirrors by making it into a contest. The first one to finish their chore wins a prize of your choosing.
Break out the Craft Bins
When in doubt, bring out the crayons. I like to keep a small bin with labeled drawers full of art supplies on deck in case of a boredom emergency.
Brightly colored paper, pipe cleaners, glitter, and glue sticks can keep kids busy for hours on end.
Give them the supplies and and see if they can create a seasonal collage. Bonus: Display it until the next season!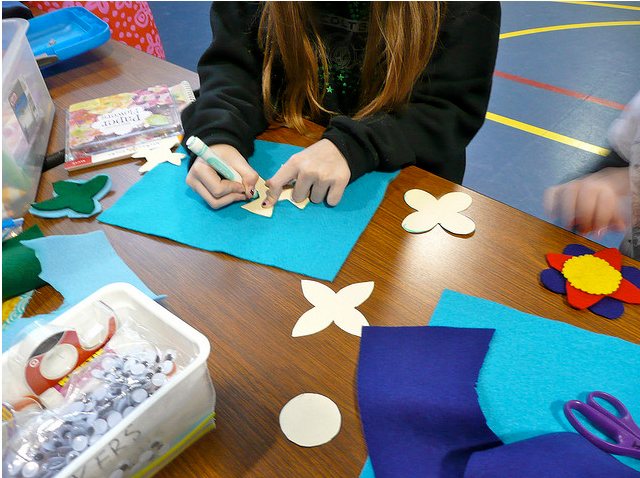 Movie Night
It doesn't get much simpler than a movie night in.
Grab a quick flick from Red Box or see what's new on Netflix and gather the family around the tube.
Pop up some popcorn on the stove or microwave and prepare some sweet snacks like frozen yogurt pops or chocolate covered raisins to snack on. More affordable and much healthier than the movie theater versions!
Nature Adventure
Do you live near a forest preserve or nature conservatory? What better time to get out and explore the local flora and fauna than than the freedom of school breaks?
Create a nature scavenger hunt with such items as pine cones, leaves, turtles, tulips, or whatever wildlife is indigenous to your area. The first one to finish their list wins!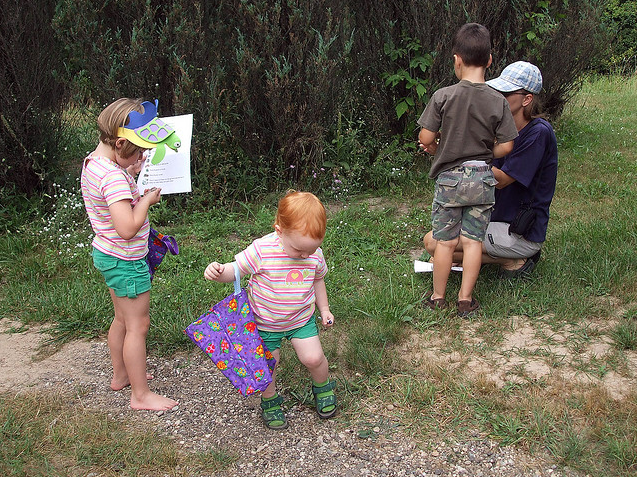 Use your Imagination & Play!
There's nothing more powerful than the imagination of a child. So let them lead the way and teach you their favorite ways to play!
Create a stage production with costumes, build a fort of couch cushions and blankets, or just visit the local park and get some energy out.
It doesn't get much simpler than that!
One-Day Camps & Workshops
When you're trying to keep costs low, but you still want your child to have camp or workshop experience, search ActivityHero for single-day and half-day options. Your child can try out a maker camp where they try a new DIY project, or maybe a day of painting on canvas, or a day of basketball. Encourage your child's friends to register, too — for the most awesome playdate ever.