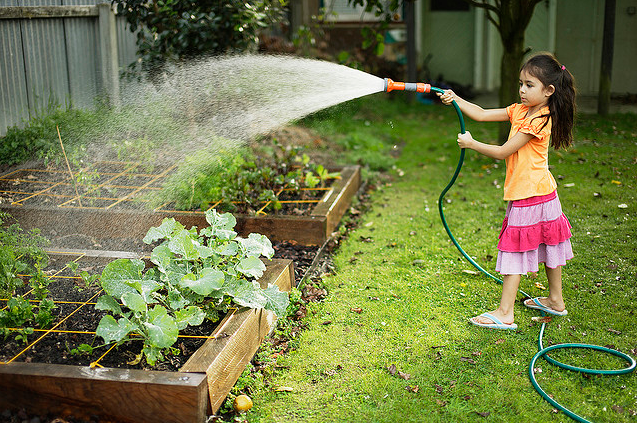 One of the main challenges in engaging children in healthy activities is finding activities that you can do together.
With a house to keep clean, errands to run, and projects to work on—in addition to parenting,  it can be difficult to find time to do everything we need (and want) to do.
Getting kids in the garden can be a fun and rewarding experience that also teaches valuable lessons. But getting them in the garden isn't always easy. Here are just a few tips:
1. Start small and be creative
Gardening with kids should not be a hassle. Don't overwhelm them, or yourself, by giving them too much to handle.
A whole garden can be a lot of ground to cover. Assign them small rows one at a time. Help them prepare the soil and show them how to plant the seeds.
The key is to start small and be creative. If you don't treat it like a chore, it won't become one.
2. Let them choose what to grow
Gardening will be much more fun for your children if they have a say in what they grow.
Whether you are growing flowers or produce, they will feel more ownership and attachment to a plant they chose themselves. They will get excited about watching their plant's progress and look forward to seeing the end result.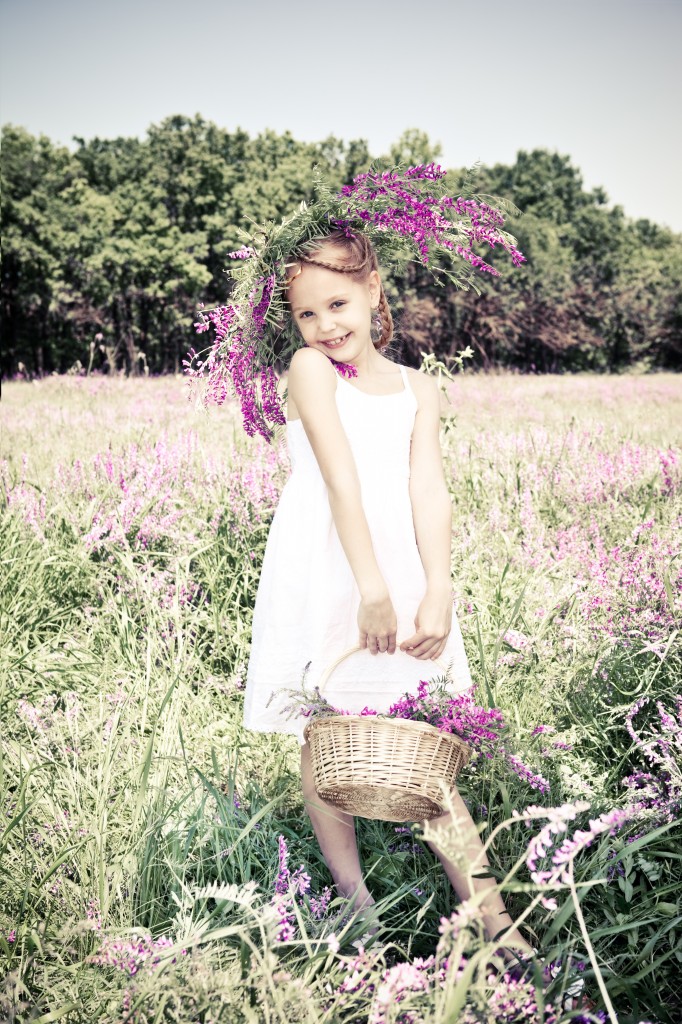 3. Teach them to garden year-round
Part of gardening is teaching your children a skill. Show your kids that gardening doesn't have to be just a seasonal activity.
With technology today like grow lights, you can do a lot of gardening indoors to get a head start on planting season.
Show your kids how they can grow useful plants all year long. It will save you from finding a new activity in the winter months and teach them valuable skills and lessons in sustainability and responsibility.
 4. Connect it to their interests
Gardening is a wonderful hobby because it can apply to so many personalities. Kids are more likely to enjoy an activity if it relates to their interests.
If your kid likes science, teach them about the science and biology of plants. If  your daughters enjoy dressing things up, show them how plants can beautify a space and be used for decorating or landscaping.
You can also show kids how to cook with plants you grew from your garden. That creates a great opportunity to teach them cooking skills while also keeping them occupied in another activity.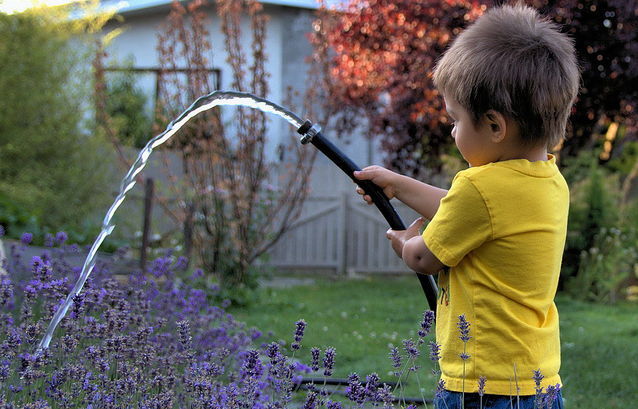 5. Give them their own garden plot to use just for them
Give your kids their own plot either in your garden or in a space set aside. If you have an old sandbox, you can transform it into a mini kids' garden pretty easily. Be creative, and include your kids in the process.
Gardening is something that kids and parents can enjoy together. It helps encourage good habits and teach them new skills.
Melanie Hargrave is a wife and homemaker from Idaho whose pride and joy is her family. In addition to spending time with her family, she loves being outdoors, gardening with her kids, playing sports, and sharing her experiences with others.