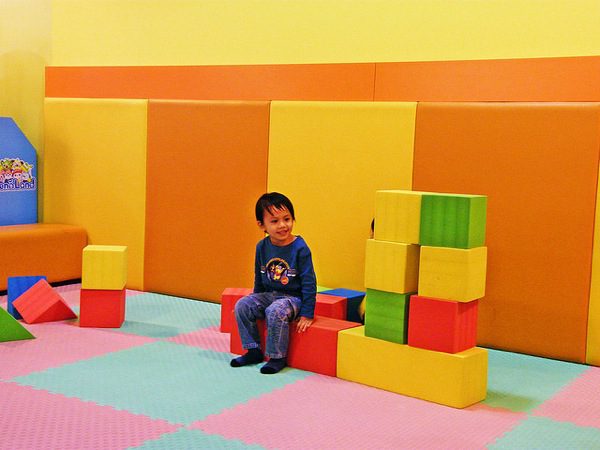 Photo by Flickr user embank
Right now, the Northeast is snowed in, the Midwest is bracing for a storm, and the south is being pummeled by a tornado. While even adults feel stir crazy in these conditions, children need indoor kids activities to get through the boredom.
Taking your kids outside to play is one of the best parts of parenthood. But sadly, sometimes inclement weather, allergies, or other factors keep everyone inside. And finding indoor activities to engage, entertain, and exercise small children can be challenging.
But we did find one winning activity, something that requires no special equipment and can be different every time you do it: the indoor obstacle course.
The Indoor Obstacle Course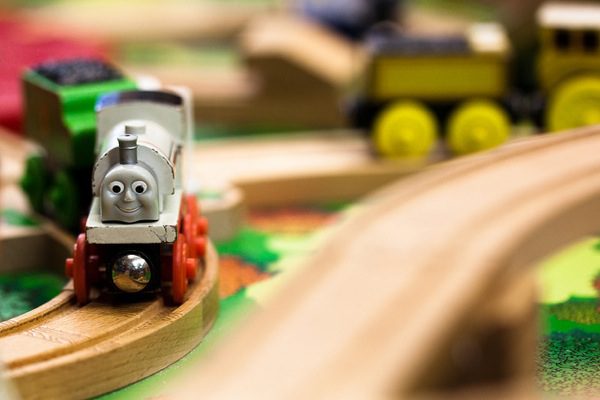 Photo by Flickr user wsilver
Our daughter (now 3) absolutely loves these. We design a course that will take her all around the house, combining physical tasks with puzzles, treasure hunts, and other mini-challenges. When her brothers are a bit older, we'll add some excitement with time trials, but for now, she's content to just go through and do it.
In my experience, the execution of an obstacle course is just as important as the planning. We want to make it a special, exciting, and urgent experience but let her have some fun with it too.
First, we keep her sequestered while setting up the course (to build the anticipation).
Next, we do a little walkthrough so that she knows what to do at each stage. A 3-year-old is never going to remember on her own.
Then, we cheer her on as she goes through.
Planning the Course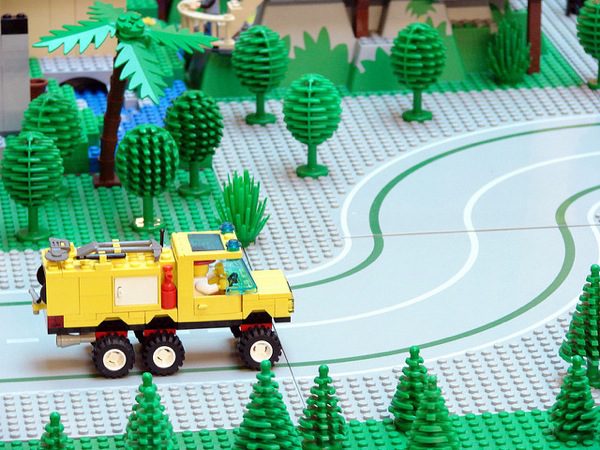 Photo by Flickr user Mr Conguito
The first thing I do when designing an obstacle course is lay out the path the course will take through the house.
Then I dig into the toy box or play room for the obstacles: ride-on toys, jigsaw puzzles, dolls, balls, tea sets, anything.
Every course includes several key elements:
Physical exercise. Running, crawling, pushing, or riding toys between obstacles helps burn off some of that near-limitless energy. For example, our daughter might have to load a bunch of blocks into her Vtech Alphabet Train" and then ride it through the "tunnel" made by pulling the chairs out of our dining room table.
Mental challenges. She's getting a bit old for toddler jigsaw puzzles, so we'll mix it up by hiding some of the pieces, or having her match certain colors. We might also have a guessing game, a word game, or have her draw something on paper.
Dexterity skills. Some of the obstacles require speed and/or hand-eye coordination. A row of balls has to be speedily tossed into an equal number of buckets. Blocks need to be stacked, loaded, or unloaded. One of my personal favorites is having her reassemble her play tea set (tray, saucers, cups, spoons, etc.) and carry it to the next part of the course.
Interaction. Even though it's just one child doing the obstacle course, everyone else is involved. At any moment, the course might call for her to run and kiss mommy, pull one of her brothers in a wagon, or run and "serve tea" to one of her dolls.
Extra Credit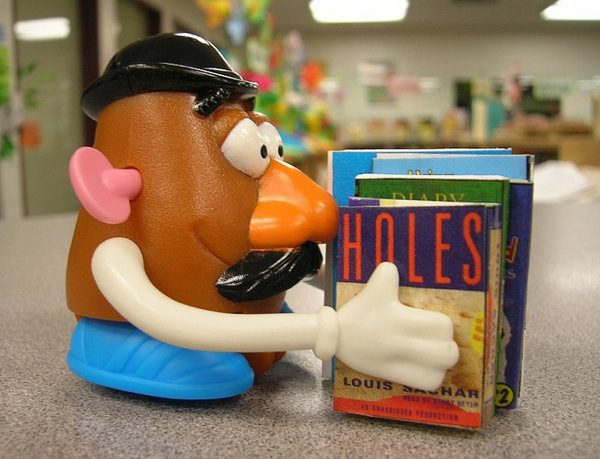 Photo by Flickr user vblibrary
For an extra bit of fun afterward, she usually likes to design an obstacle course for me. And that, if possible, is even more fun!
Have you ever tried to design an obstacle course for (or with) your children? How did it go? Does it seem like something they'd like?
Guest blogger Dan Koboldt spends most of his time picking up toys, but also writes about baby sleep training and parenting twins and multiples.