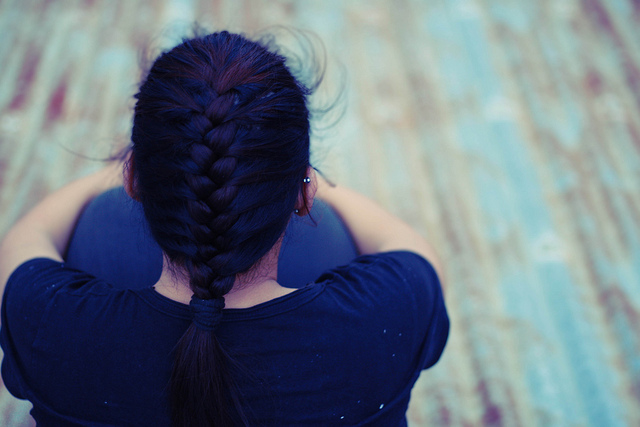 Does your teenager cry before going to class? Is your child excessively shy or worried? If so, it is possible that your teen is suffering anxiety.
Anxiety, a common health issue in both children and adults, sometimes goes unnoticed by their parents and thus they fail to receive necessary help. Unnoticed and uncured anxiety may become a big problem in the later years of their life causing depression.
The good news is that with proper planning, anxiety can be successfully managed
Types of Teenage Anxiety
Physical

Mental

Behavioral
All the three ways may vary from situation to situation and person to person.
It is important to know that a normal phenomena as everyone as everyone experiences it. It is normal if someone gets anxious while in an interview or giving a test. Anxiety takes the best part of us and helps us perform well and also motivate us.
How to deal with teenage anxiety
1.  Talk about it
It's better to give them the correct information about anxiety. Anxiety is common and normal and if explained properly can be managed easily. Once the child understands it properly, it will make their life easier.
2.  Encourage them to open up their fears
Ask the child the things that make them scared and ask what worries them the most. After the child discloses their fear and worries give them the reassurance that all these things are normal and can be decrease with little motivation and hard work. Don't overreact to their worries. If parents are calm then their child will be calm too.
3.  Support:
Always support your child. Don't make fun of their fears. Rather, tell them that fear is normal and at the same times can be controlled easily. Tell them the ways to cope with fearful situations.
4.  Make them take risks:
They need to deal with new things and take risks, so that they can build confidence and design skills to deal with things. Encourage them to try some new experiments. Don't make them avoid things.
For classes and camps for teens in your area, visit ActivityHero to filter by age, price, location, and even special needs.
About The Author: Rebecca Jones is a writer & blogger. She loves writing, travelling and reading books. She contributes to world's finest luxury homes.