A professional writer shares inspiring secrets and 9 games to help inspire your kids to find the fun in putting words on a page. (Smash book, anyone?)
By Reesa Lewandowski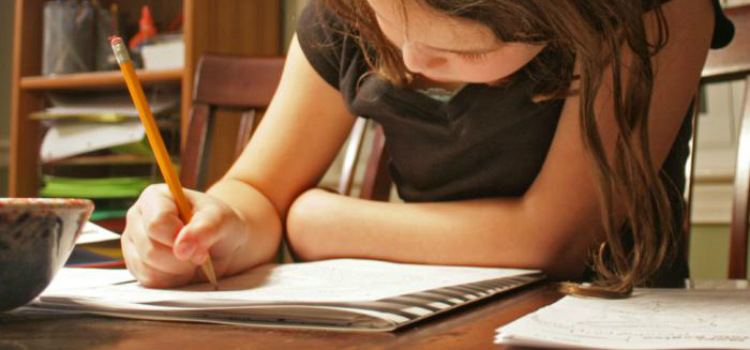 As a blogger, I know that staring at a blank page can be daunting. I also know how good it feels once it's filled with words that (I hope!) can help other people. By inspiring your children to love writing (especially if they now say they hate to write), you'll be giving them a gift that lasts a lifetime. Strong writing skills are important everywhere — on a school exam, in a college course, and at the workplace. Here are a few of the things that bolstered my love of writing — and how they can give your reluctant writer the boost he or she needs.
Do Some "Creative Reading" with Your Child
One of the best ways to get kids to love to write is through reading to them. Ask your child to point out phrases and words that he finds fun or interesting. Encourage him to predict what might happen in the next chapter. Almost every child loves to share their opinion.
Create a Sacred Writing Space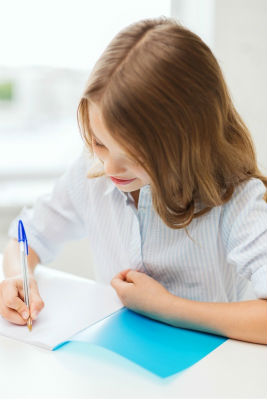 Let them be in charge of what inspires them! Create a bulletin board where they can pin pictures, words, and other clippings that jump out at them as inspiration. Think a Pinterest board for kids! Let your kids choose where their writing space will be. Let it be a place they really love.
Plain white paper doesn't excite anyone. Take your child to a bookstore or office supply store and let her pick out a journal that resonates with her. Or for a different twist, purchase marble notebooks and allow your child to Mod Podge the covers. (Simply gather a few old magazines and tell him to clip out words and pictures that inspire or describe your child, then attach them, following the Mod Podge instructions.)
Next your child needs some distinctive writing utensils like pencils, colored pencils, and fun erasers.
Last, something you may not think about is a dictionary. In today's tech-forward world, we often rely on autocorrect and spelling checkers to think for us. It is still vital for your child to learn how to spell and to know synonyms and antonyms of words. (Think SAT and ACT tests!) It also can be fun to flip through a thesaurus and read random entries.
Get Creative with Everyday Writing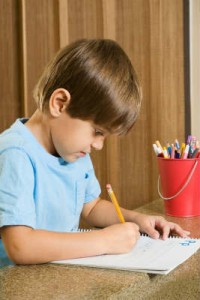 Now that your kids have their writing supplies in hand, it's time to get those creative juices flowing. Here, 9 totally fun assignments to get kids thinking about writing in new ways:
Make a smash book. This is essentially a completely unplanned scrapbook. Have your kids paste in photos, brochures, stickers, or anything else…and let them then do a little "caption writing" on the page they created.
Invent a bedtime tale. Print off the first sentence of a few of your child's favorite books and put them into a jar. Or write your own story starters. Aim for a variety of topics: outlandish or suspenseful, sci-fi or realistic, etc. Have your child pull out a random prompt and write what happens next.
Create a picture book. Art is a big part of the writing process. Have your child draw an image to go with what he or she wrote.
Do some local reporting. Writing doesn't have to be fiction. Have kids write letters or cards to family members or friends. Encourage them to create a family newspaper or newsletter.
Include writing in playtime. Is your child playing restaurant? Have him write a menu, including meal descriptions. Are your kids replaying a scene from a trip or vacation? Ask them to make up a brochure about their experiences.
Keep a daily journal. This can be a great outlet for a child who has trouble talking about feelings.
Make a Mad-Libs book. Then have fun filling in the blanks!
Create a family recipe book,

 favorite dishes. Also include any "secret" family recipes, and make copies to hand out as gifts.

Be a pen pal. Write letters back and forth to your child in a notebook or journal.
Remember to keep your kids' writing environment stress free and unrushed. Let them take as much time as they need to get their thoughts out. And be sure to let them carry around their writing journal with them: you never know when inspiration will strike!
Find the "write" workshop or class for your young wordsmith. If one of your children shows a real love of writing — or would like a little extra support and guidance in making use of the written word — find writing classes or camps in your area.
Do you have an aspiring writer in your family? What does your child like to write about? Let us know in the comments!