Its summer time and the kids are home. Did you know that you can find an endless supply of innovative, adorable, and fun crafts to do on those rainy summer afternoons on Pinterest?
A quick search on the picture friendly social network will yield an ocean full of craft ideas. So many that you will be able to find some for every age and every kid's taste too. Keep in mind many of these wonderful crafts are Earth friendly, inexpensive, and can double as birthday party activities and party favors.
Here are some of our favorite summer craft finds on Pinterest: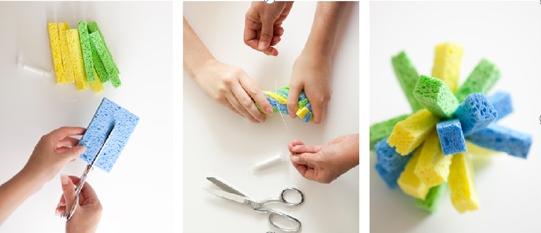 This craft idea is great for summer time because it makes a wonderful pool or bath toy. Customize the sponge ball with your child's favorite colors. This activity will require an adult cutting the sponges, but kids can help or participate by choosing their favorite colors.
What you will need:
Sponges
Scissors
Dental Floss
Instructions:
Three sponges are required for each sponge ball.
Cut each sponge long ways in half, and then cut each half long ways again making 4 strips.
Arrange the colors randomly and twist the sponges.
Have your helper tie the dental floss around the sponges and knot it.
Trim the extra floss away and fluff your sponge ball out.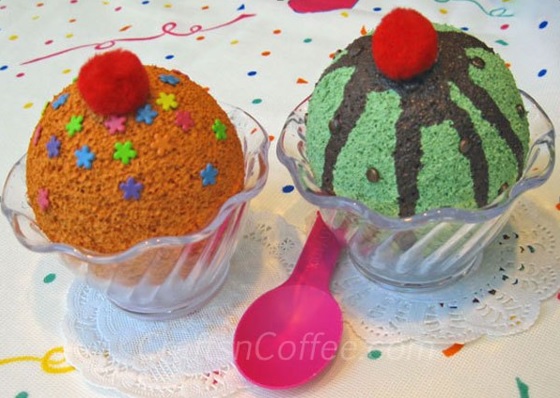 These fun ice cream crafts can make decorations or even Christmas Tree ornaments. You can choose between single scoop sundaes, double scoop sundaes, ice cream cones, or make a creation of your own.
What you will need:
STYROFOAM Brand Foam: 4″ balls
Acyclic craft paint in the ice cream colors you want
Scrapbook brads and decorations
Red pompoms
Plastic sundae cups
Thick, white craft glue
Tools: craft stick, pencil, or other pointed tool; sponge brush
Instructions:
Insert craft sticks into STYROFOAM balls so that the entire surface can be painted.
You can add "syrup" by drizzling paint over the balls after the first coat has dried.
Wait for the new paint to dry then add scrapbook brads and any other decorations to give the illusion of sprinkles, etc.
Glue red pompom to the top.
Let dry then remove craft stick and glue your ice cream ball into the sundae cup.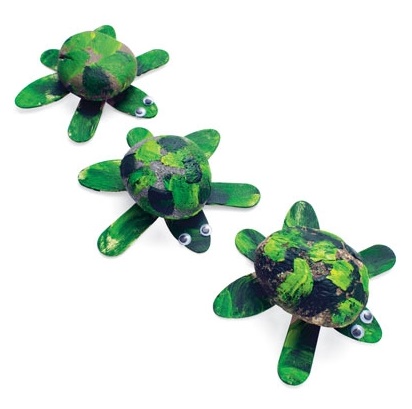 These adorable turtles are easy and inexpensive to make. What a great way to keep the kids entertained and they will be thrilled to make their own special pet rock.
What you will need:
Roundish rock
Scissors
3 wooden craft spoons
Tacky glue
Acrylic paint (Note: not everyone's turtle has to be green!)
Googly eyes
Instructions:
Find about 1 2 inch wide rock that is as close to flat and round as possible and give it a good cleaning.
To make the turtle's legs, use wooden craft spoons, cut them in half and use the tacky glue
Glue the rock on top of the spoons and let dry.
Paint and decorate your turtle and use your imagination. Don't forget the googly eyes.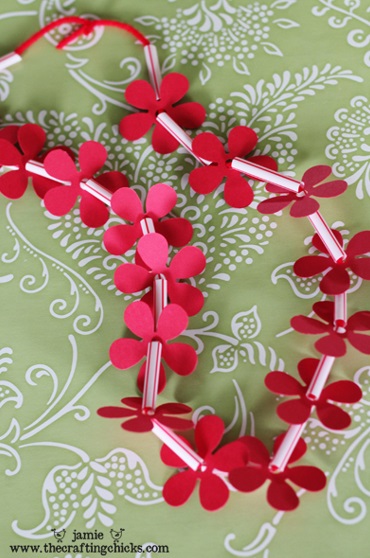 What else represents summer like a flower lei? This is a fun craft you can make with your children just for them to play with or is the perfect favor for any summer party.
What you will need:
Large Flower Punch (or for less uniform flowers you can cut them free hand or trace them)
Thick Cardstock (choose the color or multi colors you want your flowers to be)
Drinking straws cut into 1 inch pieces
Scissors
Paper Hole Punch
Yarn or Thick String
Floss Threaders (important for little ones)
Instructions:
Cut out flowers with the flower punch or scissors. Punch holes in the center of the flowers.
Cut the straws into 1 inch pieces
Cut your yarn or thick string into the desired length for the necklaces.
Tie the Floss Threader onto one end to make it easy to thread the straws and flowers through in an alternate pattern.
Tie the string or yarn together and you are ready for the Luau!
These cute handmaid dolls are sure to give your little one a sense of accomplishment. A great deal of creativity is allowed and many different choices can be made to make your very own mermaid. Make it as elaborate and ornate as you choose.
What you will need:
Straight clothespins, one for each doll
Acrylic paint, dark and light green, purple, black, red (or choose your own colors)
Paintbrushes, fine-tipped for details
Red embroidery floss
Low temperature glue gun
Green craft foam, adhesive backed
Instructions:
Layout newspaper or plastic to protect your table.
Hold clothespin so that the notch is at the side and the flat wooden surface faces up
Paint your mermaids body on the clothespin, add the bathing suit top, and be creative
Draw the mermaid face on the top using the fine-tipped brush and then let dry.
Add details to the tail like scales and other mermaid accents.
While that dries, print the template and cut two find pieces from the green craft foam. Cut two for each doll.
Stick the sticky sides of the two mermaid fins together and slide them inside the notched end of the clothespin. Use glue if it is not sticking.
Use embroidery floss for hair. Trim to about 5 inches long, fold in half and glue on the top of the head.
For crafty camps and more inspiration visit ActivityHero!
Written by Amanda Greene, author and Brand Manager for RHL. She enjoys writing about college and education topics.