Have you ever made the mistake of saying something you shouldn't have only to have it parroted everywhere, and to everyone, for days on end? Kids learn best from copying their parents.
The good news is that kids also easily pick up good habits from their parents.
So what's the best way to get kids active? The answer is simple – be a role model.
Here are some ideas on how to work physical activity into daily lives:
Biking
Bikes represent fun, freedom and fresh air – everything that's great about being a kid!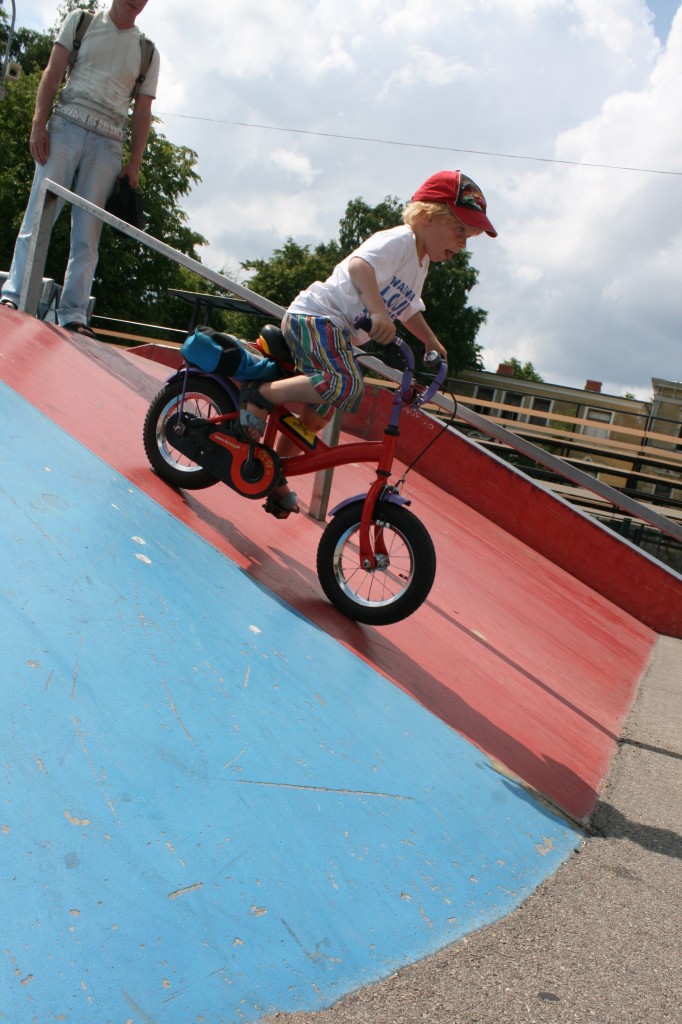 Biking promotes:
a sense of independence and responsibility  – e.g. if they ride a bike to school, kids don't have to rely on mom (aka the eternal taxi driver) to drop them off and pick them up.
real-life experience – what if the chain comes off, or they see another kid being bullied as they ride along? This is a wonderful opportunity for your child to develop their problem-solving skills.
adventurous and open-minded behavior –  If you live near a bike park, don't be scared to let your kid try out the ramps and other obstacles – with a helmet of course. My son's exhilaration at managing to do something 'the big kids' were doing was its own reward!
Scooter
If you think your kid isn't quite ready for a bike yet, a scooter is a great stepping stone. It's less intimidating and you can even ride along on the back until your child gets the hang of it.
A scooter gives great urban mobility to pre-schoolers, as you can fold it and get on any form of public transport without any problems.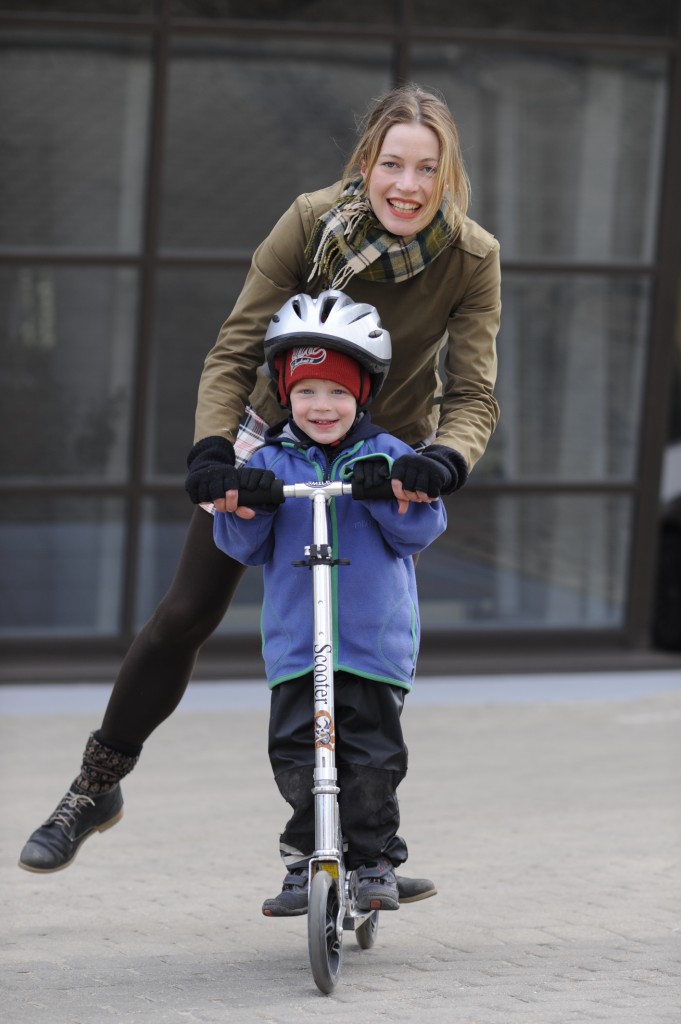 A scooter helps to develop (in addition to the benefits already mentioned):
Balance and the ability to maneuver – especially on crowded streets
Politeness  and good manners – from simply saying "excuse me" when passing someone on a crowded street, to situations when a kid needs to ask where he can park his scooter in a grocery store or cafeteria (scooters aren't usually parked outside)
Running
Running builds cardiovascular strength, bones and muscles and develops motor skills. Kids do a lot of running around anyway (well, if you give them space to run) so don't force them to run specific distances.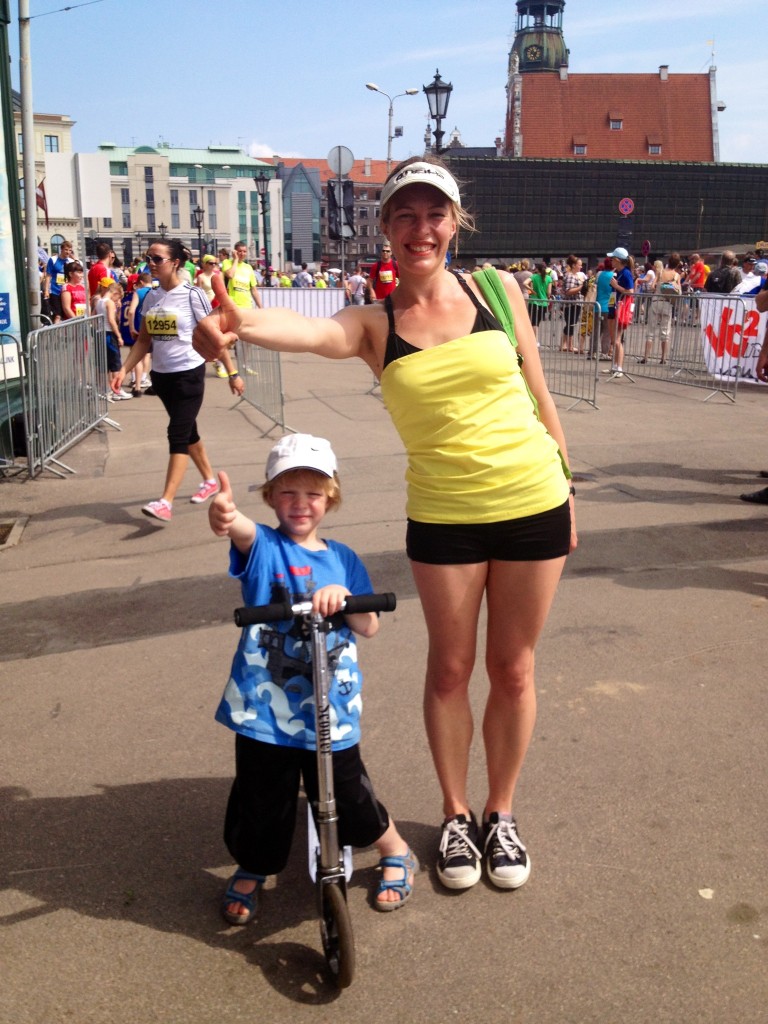 Running for fun helps kids:
Promote personal skills: e.g. to organize quick races in the park, kids must organise the runners, measure the distance and someone needs to count: ready, steady, GO!
Have fun! They are a source of excitement and entertainment for kids – they help to fight seasonal depression etc.
Walking
When you walk with your kids, you talk with them. You get to see the world through their eyes and discuss it with them. A 20-minute walk can produce around 100 questions so there's no doubt that walking leads kids to have a natural curiosity about the world around them!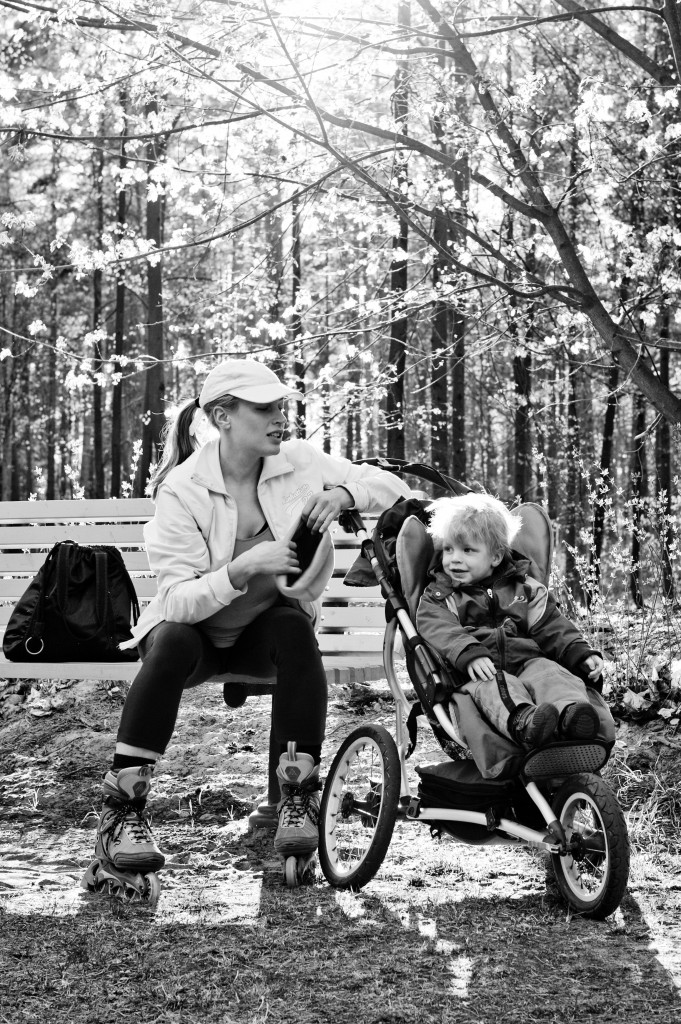 Walking with their parents helps kids to:
Develop their speaking and vocabulary – just through natural questioning and answering when you're walking.
Be more self-confident – parents who regularly speak with their kids (not on a cell phone) are more aware of what their kids are up to every day. This makes them more involved in their lives and helps them become better friends to their kids – which in turn makes kids more self-confident
Enhance their curiosity and social skills – kids who ask questions and get answers are more advanced and enjoy interacting with the people they meet on their travels.
Team sports
Team sports are one of the best ways for your child to develop their social skills. They learn how to be part of a team, to share the glory – and the defeats. But win or lose, taking part is the most important thing.
Team sports promote:
Facing real life wins and losses
Social skills, like gathering a team, helping out, setting the rules etc.
Chess and board games
Have a break after walking, biking or playing soccer. Go for a snack in a café. Why? The time you would have spent chained to the cooker you can now spend with your child.
Chess is a great way of increasing your child's mental clarity, fortitude, stability and overall health.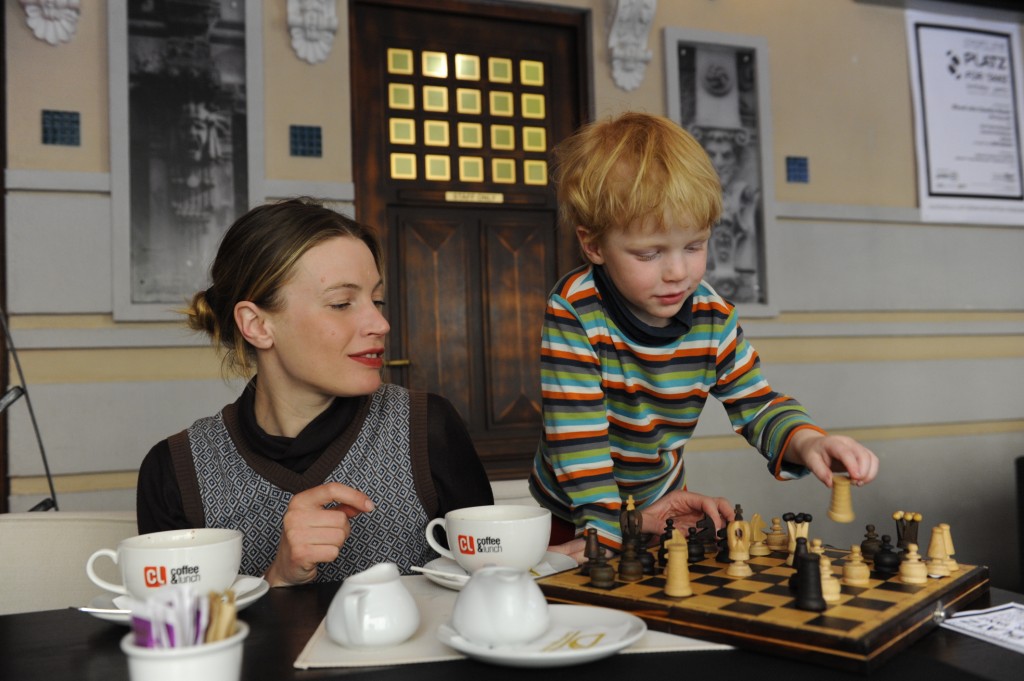 Feel free to adapt or share these family activities – do what feels right for you and your child. You'll both feel the benefits!
Elena Filatova is a stroller fitness expert, blogger and a mom who has walked more than 5000 miles with her baby stroller. Weight Loss Walking, Rollerblading with the Stroller and Invisible Fitness on the Go are her areas of expertise. She is the author of Walkingmama: Moms Get Fit for Free!