Mother's Day: The one day a year to appreciate the person who appreciates everyone every single day.
We cook, we clean, we chauffeur, we don't complain, we just do it.
Because we're mom.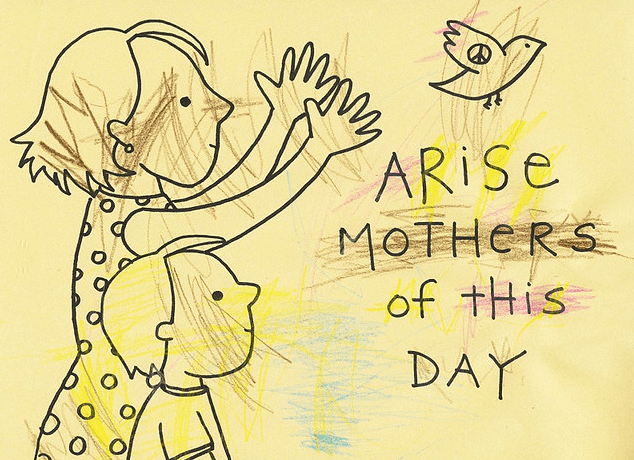 So guess what all you Super Moms out there? I'm telling you that you need to celebrate yourself every single day.
Nothing melts my heart like a macaroni art project or an unexpected drooly kiss from a blissful toddler, but there are some thing we just need to do for ourselves. To keep ourselves sane and happy.
Happy Mom = Happy Kids.
So take time to make yourself happy. You deserve it.
Learn Something New
We teach our children every day. How to draw an airplane, how to sit on the potty, and eventually how to read, write, and fill out college applications.
We teach so much that we forget to learn ourselves.
Something small like a yoga class keeps the mind fresh and the spirit rejuvenated. Bigger commitments like cooking classes or a book club can bring a whole new passion into your life.
Meditate
Yes, meditate. It's not as complex as you think.
At any given time, the mind of a Mom contains 5 social security numbers, the price of bananas at Trader Joe's, how long her son has had that rash on his knee, and her mother-in-law's birthday among many other thoughts.
It's amazing how much a quiet mind for even a short period of time can do for your health.
Ask for Help
Every Mom wants to be a Super Mom. The fact of the matter is that there would have to be about 10 extra hours in a day for me to get everything done that I set out to do and get a decent amount of sleep.
Don't look at asking for help as a weakness.
Read a Book
Correction: Read a book that isn't filled with brightly colored pop-up images and filled with cutesy rhymes.
As an English major, I fell out of love with reading when I didn't have the time to read what I wanted. I finally found my passion again years later when I had the time to pick up the Harry Potter series.
A good book does wonders for the soul.
Stay in Touch
A good woman is surrounded by good friends. Female friends offer such a positive platform for support.
It's easy to lose touch in demands of a family, but try your best to keep in touch. Just remember that in order to have good friends, you have to be a good friend.
It's important to remember who you are besides being Mom.
Feel Good
I don't know about you, but when I feel good about myself, everything else just seems to fall into place. Living a healthy and active lifestyle sets a positive example for your children and your family.
Take care of yourself and life will take care of you.
Treat Yourself
As much as I love a good pedicure, the schedule and the budget don't always allow for it.
Pampering yourself doesn't have to be elegant and expensive.
Light some candles, take a long bath, have a glass of wine, unwind.
A mother whose love for her family could lasso the moon deserves the same in return.
It's difficult for a person to show love to others when they don't show love to themselves. Take the time to be sure that you're giving yourself the love and appreciation that you deserve.
Written by Sarah Antrim