It's the perfect FREE way to say thanks to your kids' favorite camp counselors and activity instructors. And with these tips, it's easy, too!
By Laura Quaglio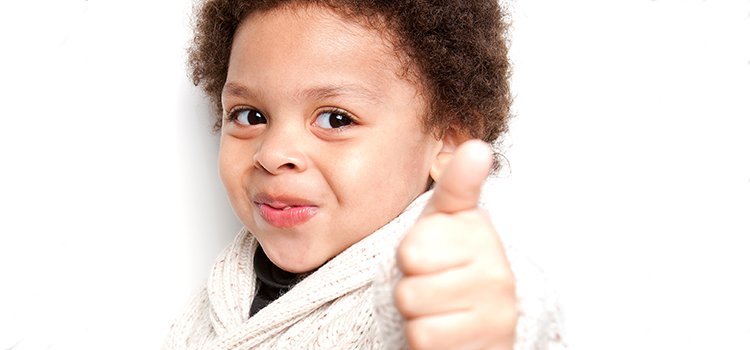 If your kids simply love their instructors, coaches, and other leaders of their after school activities, you probably are more than happy to spread the word in your community! Who doesn't want to see their favorite businesses thrive and grow? Glowing reviews are good for them — and for the kids (including yours!) who attend their classes, camps, and events. Typically, the more successful a program becomes, the more resources, camps, and classes they can offer.
We know that "word of mouth" accolades feel easier to share … but we'd love for you to sing those praises on the ActivityHero website, too. Doing so means your glowing words will reach more parents and caregivers — and help more kids connect with the camp counselors and activity instructors whose camps, classes, and programs you love.
To make review-writing super-simple for busy parents, we created this quick and easy "template." Simply answer these 5 questions based on your personal experiences, and you've got a great write-up in just minutes! (Remember, all reviews on ActivityHero must meet our review guidelines.)

1. What did you expect when you signed up?
Did you want your child to have fun, to learn a skill, to stay active, or to achieve something specific?
Example: "When I signed my son up for art classes at this location, I hoped he would learn some basic painting skills and do something creative and fun after school."
2. How did this provider meet or exceed your expectations?
Did the provider do what was promised, or even go above and beyond?
Example: "I was excited to see that this art school taught my son about Da Vinci and the color wheel, and also explained various styles of painting and techniques. He learned so much more than I expected during those four weeks!"
3. Is there someone in the program you would like to thank personally?
Was there a particular person in this program who did something special for your child? Consider thanking them by name in your review!
Example: "When I told Jane Miller that my son had special needs, she worked with us to develop a program that would work for him."
4. What has your child gained from the experience?
Has your child been able to do better in school? To build a particular skill? To get on a competitive team? To earn an award?
Example: "Today, my son has several finished paintings that he loves — and that now are on our mantlepiece."
5. Submit your review!
When your review is written, find your provider's page on ActivityHero. Click on the "Write a review" link just below the provider's name and description at the top of the page. Then cut-and-paste your review into the window, click "submit," and you're done.
Last, enjoy basking in the good feelings that come from helping out an after school instructor or camp counselor who works hard to teach your kids!
What if Your Favorite Provider Isn't on ActivityHero?
Tell us about them by filling out this quick form. Our researchers will make sure they're listed on ActivityHero — and then you can post a glowing review to help them build their business.