Holiday dinners and cleanup leave parents tired, but kids still want something to DO! Here are quick, clever crafts to spark playful fun and learning.
By Anne Carey, from Left Brain Craft Brain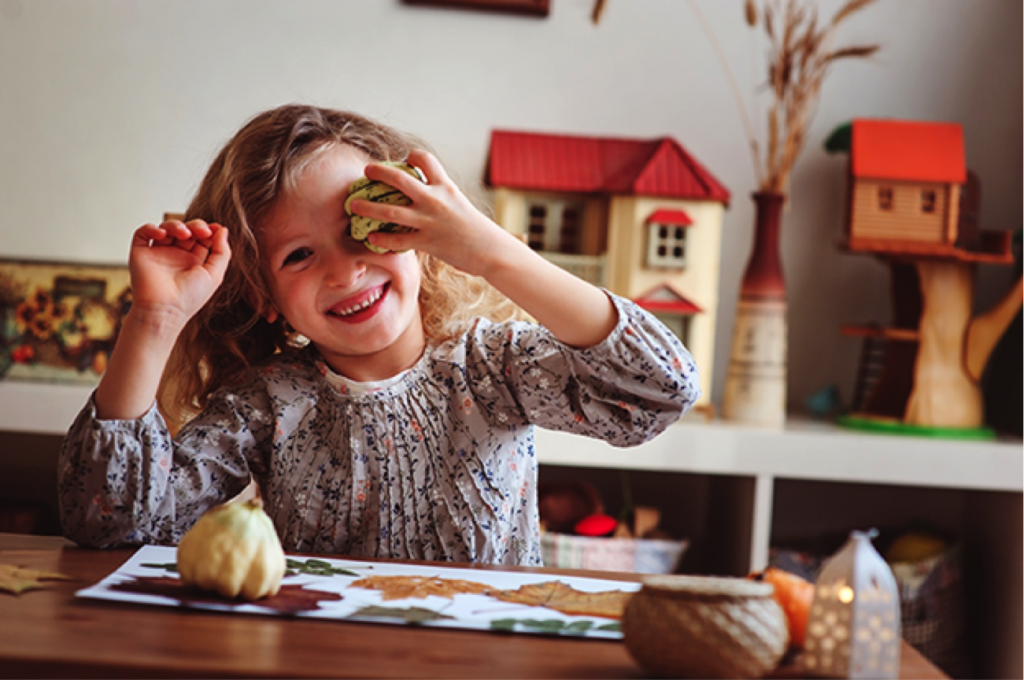 Why Craft with Your Kids?
It's already busy during the holidays, and it might seem like a chore to prep craft projects for your children. But it's well worth the few minutes of simple setup. Crafting creates a break in the day that's fun (for kids) and relaxing (for you). Also, art projects and sensory play help kids recharge their batteries and trigger creative thinking — both of which are especially helpful as the year winds down. Try these fall-and-winter-themed "5-Minute Crafts" to inspire your kids to create and maybe even learn a little!

Pumpkin Pie Spice Play Dough
Relive that heavenly smell of baking with this simple, homemade Pumpkin Pie Spice Play Dough. Free play with play dough encourages children's creative problem-solving skills while stimulating their senses. Add some pinecones, acorns, and leaves for a natural "creation station" for the kids. Plus, did you know that washable markers can turn play dough into art?
---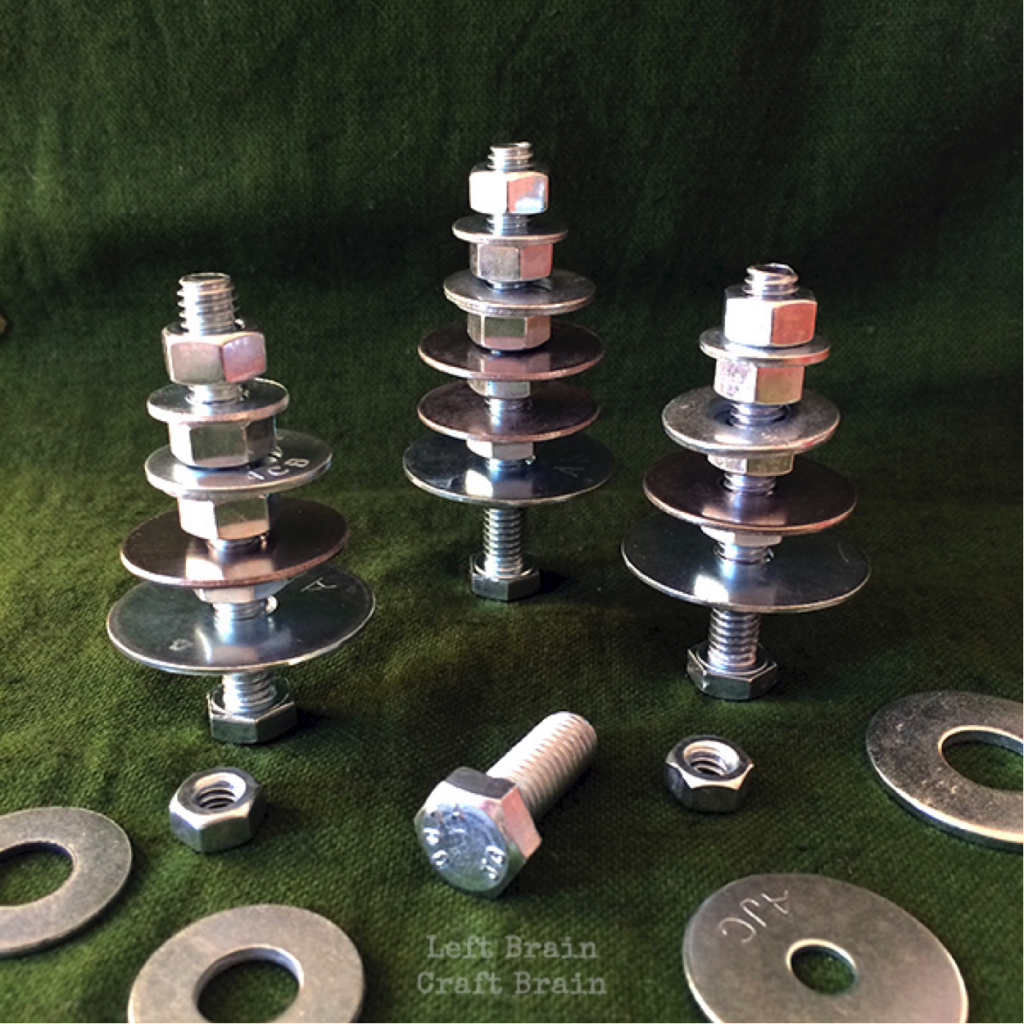 Tinkering Trees
Inspire the tinkerer in your kiddo with this fun tree-building activity. (It's also a perfect way to start making the transition from autumn decorations to winter ones!) Nuts and bolts are great supplies for developing fine motor skills, math learning, and design thinking.
---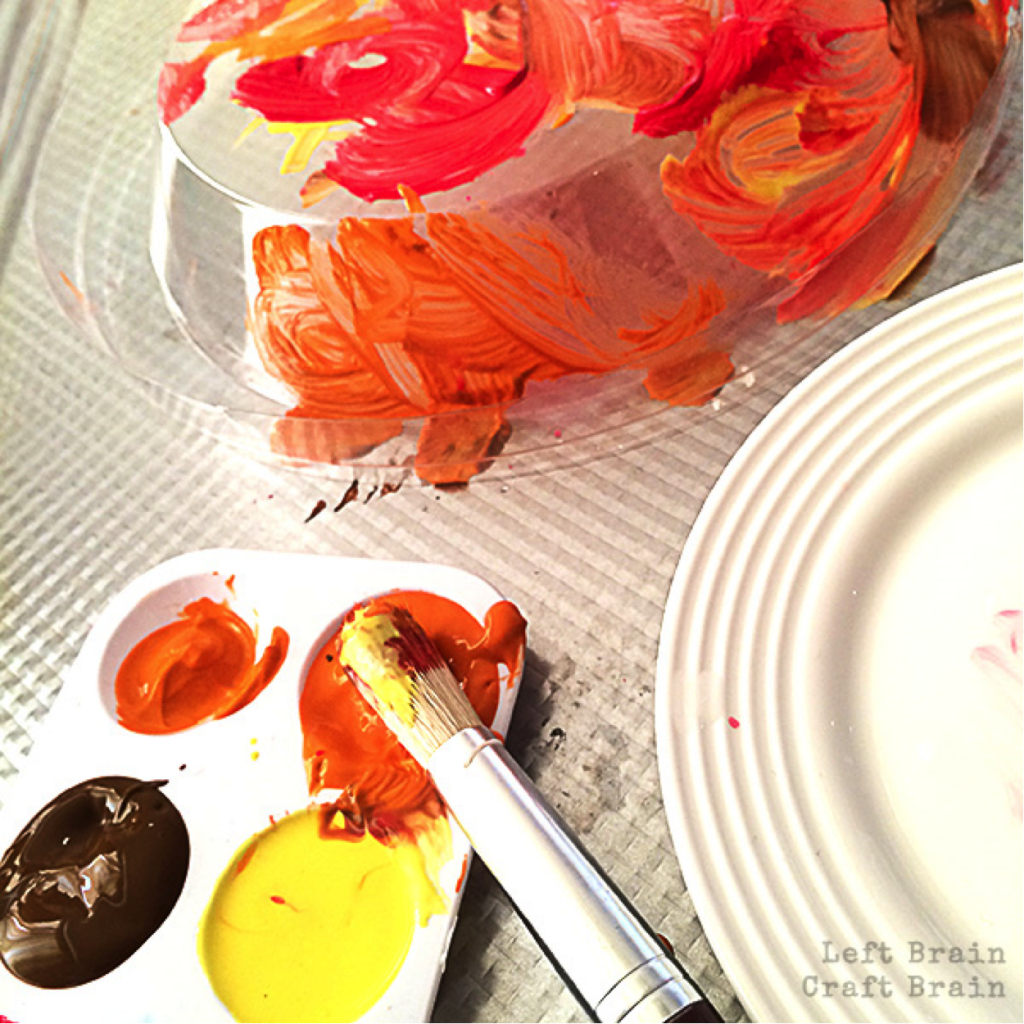 Pumpkin Pie Painting
You just might have a few pie pans lying around after Thanksgiving, right? Turn them into a fun art project and pretend-play combo with Pumpkin Pie Painting. Kids will love this unique sensory art especially once they add the "whipped cream" paint.
---
Tape-Resist Glitter Forest
Tape, paint & glitter … These are a few of our favorite things when crafting with the kids. Lay out the supplies for this Tape-Resist Glitter Forest, and let the kids explore the patterns that emerge when the tape is removed. Creating shapes for the trees is an opportunity for spatial learning, which has been shown to aid math-skill development in kids.
---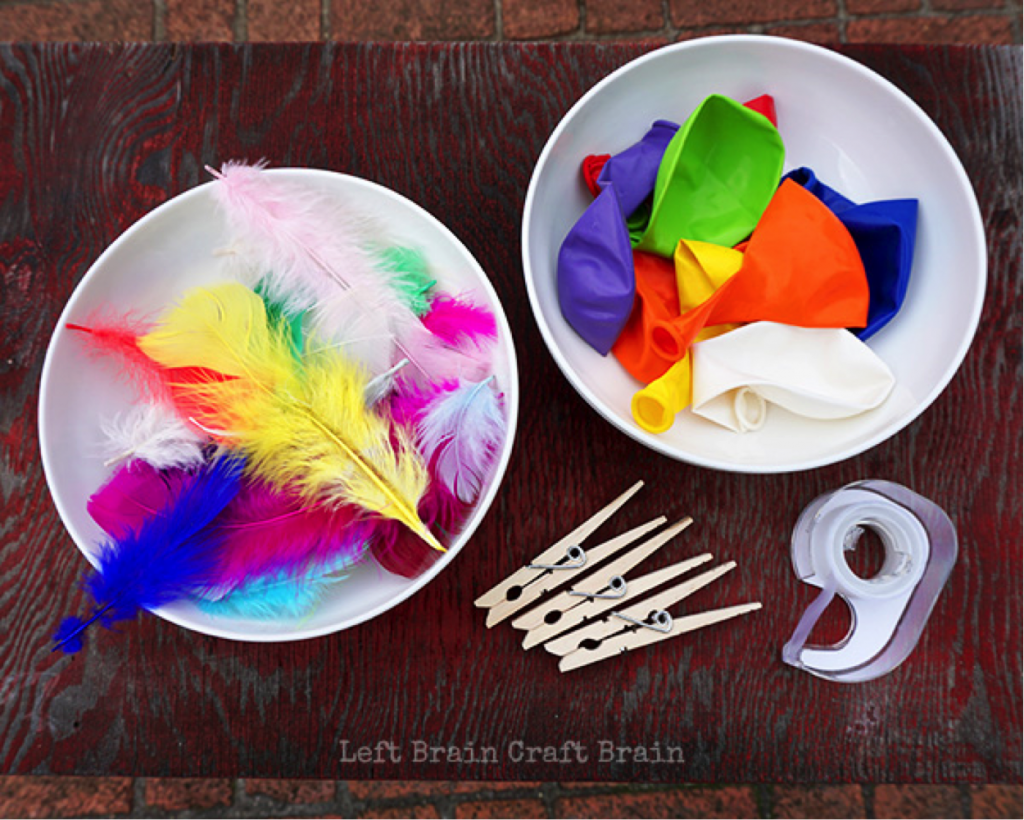 Whirly Twirly Flying Turkeys
Did you know that turkeys can fly? Up to 55 mph even! Kids can learn what makes birds fly with this easy balloon craft. It's science made silly and fun!
---
Keep Your Creative Kid Inspired All Season Long!
These crafts are a great way to feed the creative spirit in your child, while building important skills and offering a little insight into the world of science, too. To keep kids' creative juices flowing — and find a little extra time for your own holiday preparations — consider enrolling your child in a fun and creative drop-in art class or holiday STEAM-inspired session. Check out ActivityHero for local options near you. Slots fill up fast, so don't wait too long!