Research shows that summer brain drain is real — kids can fall behind academically during the long summer vacation. Here, 4 practical tips that can help.
By Jillian Chamberlain
It's the time of year that teachers both look forward to and dread: summer vacation. Don't let their sad smiles fool you, many teachers are just as excited for the break from the vigorous routine as the kids.
But deep down they know what's going to happen to all the time and attention that they've given to their students. According to Marra DeGraff, GiftedandTalented.com's Personalized Learning Ambassador, "Recent studies have concluded that students show little or no academic growth over summer and at worst may lose one to three months of learning – with the greatest loss in Math."
 >> Find an Academic Camp or Class
A growing number of schools are giving students summer homework, taking a cue from Asian countries, where summer is not a two-month break from school but two months of mandatory school-at-home whereby teachers give piles of workbooks that kids need to finish by the start of the next semester. Even if your child's school isn't assigning extra worksheets or reading lists to help kids better retain their knowledge, there are four things that you can do this summer to help your kids return to school in the fall with the same level–or even more!–of knowledge that they left with in June.
Read, Read, Read!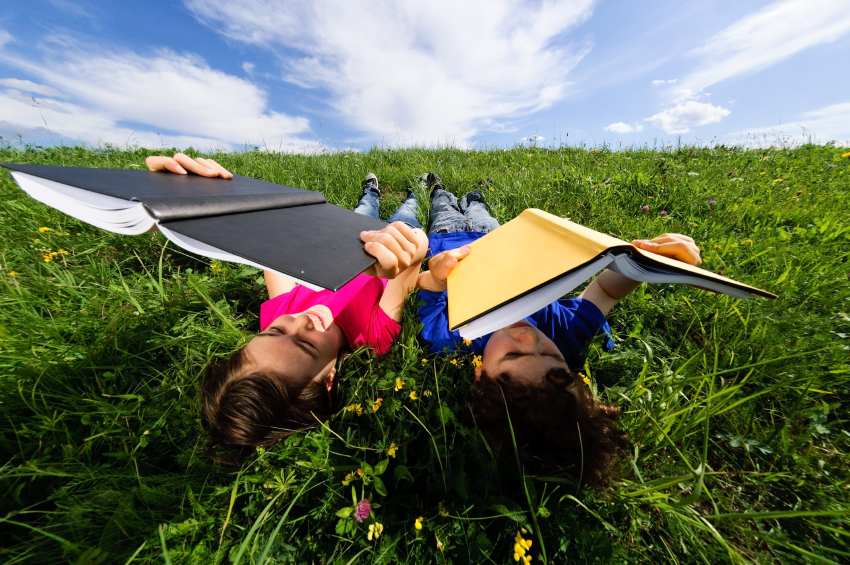 Reading is a terrific way to keep kids' minds engaged. If they're avid readers, they're probably already looking forward to the quiet days of summer reading.
And if they're not excited about reading? Remember that a little reading is better than none, and try some of these tips to help boost their enthusiasm:
Choose books that match their reading level. Make a book list, or ask the children's current or future teacher for a list so that the kids are reading quality books that are age appropriate.
Create a special space. Set up a reading nook and have snack and reading time each afternoon. Even if they're a little too old for picture books, try to join them during this reading time, if your schedule allows. Pick up a novel or a magazine (but maybe not your phone), and you'll not only keep them company, you'll demonstrate for them just how relaxing it can be to immerse yourself in great reading on a long summer afternoon.
Join a community reading program. Most local libraries offer summer reading programs, often with milestones and prizes to help make reading more fun.
Make a game of it. Try this summer bingo idea from Pre-K Pages. Print off a copy or get inspired and create personalized bingo sheets for each child.
Find an Academic Summer Camp
A week or two of an academic summer camp can let your child go deeper into the subjects they like, or discover something new to love. One SF Bay Area parent recently raved about a math camp and explained "my daughter, 14, hates school math. She likes puzzles… I was looking for a different kind of logic camp and Mathletes was the jackpot."
A parent in Atlanta had similar comments about Discover Science Center, "My 6 year old had so much fun playing and doing experiments. She loved bringing home her final results and the lab journal they created and used to document their findings. She honestly didn't even know she was learning."
Popular academic camps include math, writing, science, STEM or STEAM and foreign languages such as Spanish, French or Mandarin Chinese.
>> Find an Academic Class or Camp
Make Use of Online Learning Programs

Kids can challenge themselves with a number of academic websites. Two to consider:
GiftedandTalented uses a combination of multimedia instruction and automated assessment of student work to personalize each student's experience. In just 20 minutes, 3 times a week from home, kids can not only retain but also advance in math over the summer. They also have reading comprehension and writing courses. Get a 10% discount with code: LEVELUP.
Khan Academy is another popular resource that offers free video lessons in math, biology, art history, computer programing and more. Your kids can get extra help in areas where they're weak and need to get ahead or branch out and study something new that intrigues them.
Take Educational Outings
Along with the traditional summer outings to state fairs, water parks, and roller coasters, fit in a few educational trips to keep your child's mind active and the curiosity flowing all summer long. Start with the local art, science, and history museums, but don't stop there. Have you always wondered how farms operate, how potato chips are made or what it was like to live 100 years ago? This is the perfect opportunity to plan outings to local places where your kids can get answers to the many questions that they have.