Sometime before the holidays, I was talking to a friend about the type of presents we were giving our children, friends, and family.  We were both talking about how we were trying to cut down on the flimsy, plastic trinket-type toys that kids play with for 2 minutes and then they end up either broken or forgotten about.  This year my holiday shopping focused on toys that were both educational and fun for my 5 year old and his similarly-aged cousins and friends.
Here are some of the coolest learning toys I came across during my holiday shopping last year.  Lots of these toys are almost as much fun for adults – and I've learned a bit from them, too!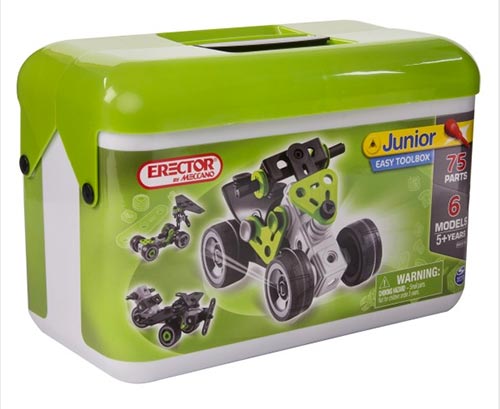 See-Through Compost Container.  This is educational for both kids and adults.  You can put anything in this container and watch it break down!  There are three separate compartments that allow you to view the entire decomposition process clearly.  Learn what will biodegrade outside and what kinds of items won't decompose.  It's also a lesson on the environment and why littering is bad and recycling is important.
Record & Learn KidiStudio.  If you have a kid who has a passion to play music, this learning piano toy is a wonderful pick.  Children can learn to play their favorite tunes by following the lights on the light-up keyboard.  They can also get in touch with their creative side and record their own creations.  It's great fun and a nice way to get a young kid interested in playing the keyboard.
There are so many excellent learning toys for 5 year olds available right now.  From science-related toys to helping kids learn to write, these toys make learning fun.  In fact, I'm pretty sure my husband is a bigger fan of the Legos and Erector Set than my 5 year old.