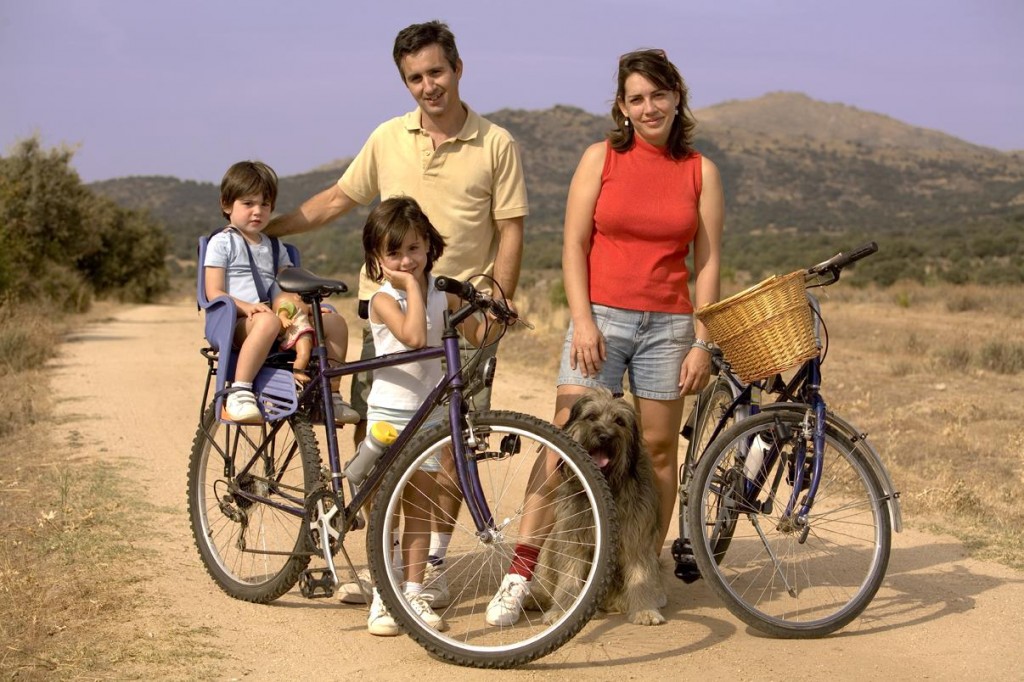 Photo by Flickr user Asimetrica Juniper
When it comes to having fun in the summer your options are anything but limited. There are so many fun family activities you can do that it can almost seem overwhelming.
Here's just a few that top our lists:
Water Parks
Water, water everywhere! In the summer sun there is no better activity than getting wet. Water parks are a great way to get wet and stay cool as a family. Slip down the slides, float through the rivers, ride the waves, or splash in the fountains. You can even get discounted season passes for some parks that can save you a bundle if you visit often.
Backyard Adventures
If a water park or other adventure seems too hard why not make your own backyard into a fun zone? Get a pool and let the kids splash around, set up a sprinkler water park, have a water balloon fight and other wet and wild games are a blast for kids, especially if the parents get in on the action.
The Beach
The sea shore or lake shore can be just the place to enjoy cooling breezes and get away from it all. Kids love building sand castles, playing in the waves, and even surfing. Just pack up your sunscreen and bathing suits and get going.
Park Visits
If a beach is not in your range then try out a local park. From the one down the street to the national park a few miles away there is always plenty to do. In local parks you can play on the playground, look around for new flowers and wildlife, and some parks even have a pond for kids to fish in.
Camping
Roughing it in the great outdoors is a wonderful way to bond with your family outside of the range of cell phones and computers. Reconnect with each other and enjoy all the great outdoors has to offer. Kids love to cook over a campfire, tell stories by flashlight, and watch as the millions of stars become visible outside of the light pollution of the big city.
Fishing
 Fishing is a great family activity because it can be as long or as short as you would like. Walk to a local pond to catch and release perch, find a river with trout, grab a few big mouth bass, fish off a pier down by the ocean, or take a ride out to the deep sea. Fishing takes patience but kids are willing to sit quietly for the thrill of catching a fish.
Hiking
Not only does hiking keep kids moving and fit but it also teaches them important things. Paying attention to their surroundings, basic rock climbing, how to follow a trail, using a compass, reading a map, and more are all a part of the hiking experience. Start out small with a walk around your local park and then move on to bigger and better hikes.
Bike Rides
Kids love bike rides. Whether it is from your house to the playground or weaving in and out of trees as they follow the trail marked on their map, bike riding is a great healthy activity for the whole family. Even little kids can pedal along fast enough to keep up with older ones–or use a child seat to keep your baby close as you share your love of the great outdoors.
Museums and Zoos
Museums are a great fun way to keep education up during the summer. From children's museums to art museums to science museums, its great to learn together as a family. Children's museums often have hands on displays where kids can get involved in learning.
Fairs and Festivals
Music, food, games and more have kids' eyes lighting up in wonder. Many festivals are free too, so take this opportunity to check out a culture or cuisine you are not familiar with.
These are a few of our favorite summer activities. Try out a few and see if they become one of your top ten too! Whatever you do remember to have fun being together.
Written by Nancy Parker. Nancy provides feedback on all elements of the site "www.enannysource.com" helping us to really make sure that we are making it as easy as possible for caregivers to sign up and find work.  In addition, she spends quite a bit of her time on freelance writing tasks.