The seasonal change from summer to fall for you and your family can be overwhelming. Here are some quick tips to help make the transitional period more smooth (and even a little fun) for everyone.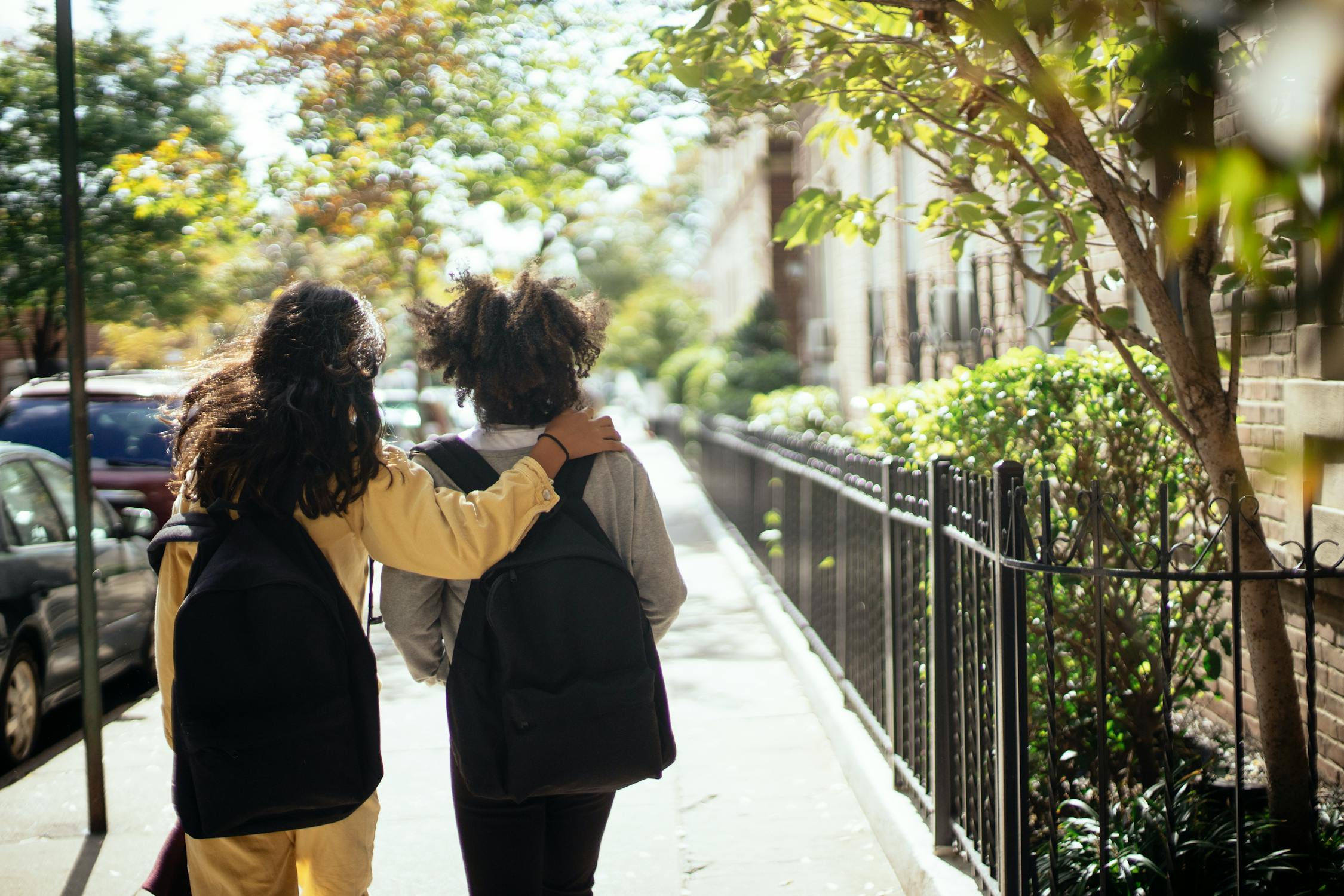 1. Bike, walk, or scooter to school.
If you live nearby, beat the morning traffic by walking, biking, or scootering to school together. Start the morning with some exercise and burn some energy before getting to the classroom.
Quick Tip: Find neighbors and classmates to walk with to make it fun both before and after school!
2. Keep a checklist on the door.
Create a picture "checklist" on your kid's door to review before school each morning: brush your teeth, make your bed, check your backpack, get your shoes on, feed the dog, etc. It's really helpful in building personal responsibility and will minimize your having to say reminders like, "put your shoes on!" a hundred times.
Download our checklist >
3. Wear school clothes to bed.
Here's a hack not many people think of! For younger kids or kids who are especially slow in the morning, put on your school clothes the night before. As long as the clothes are comfortable to sleep in, your morning routine will be faster with one less step. Forget about pajama tops and have kids sleep in the t-shirt that they are going to wear to school.
Quick Tip: This works really well in pre-school and before kids could dress themselves.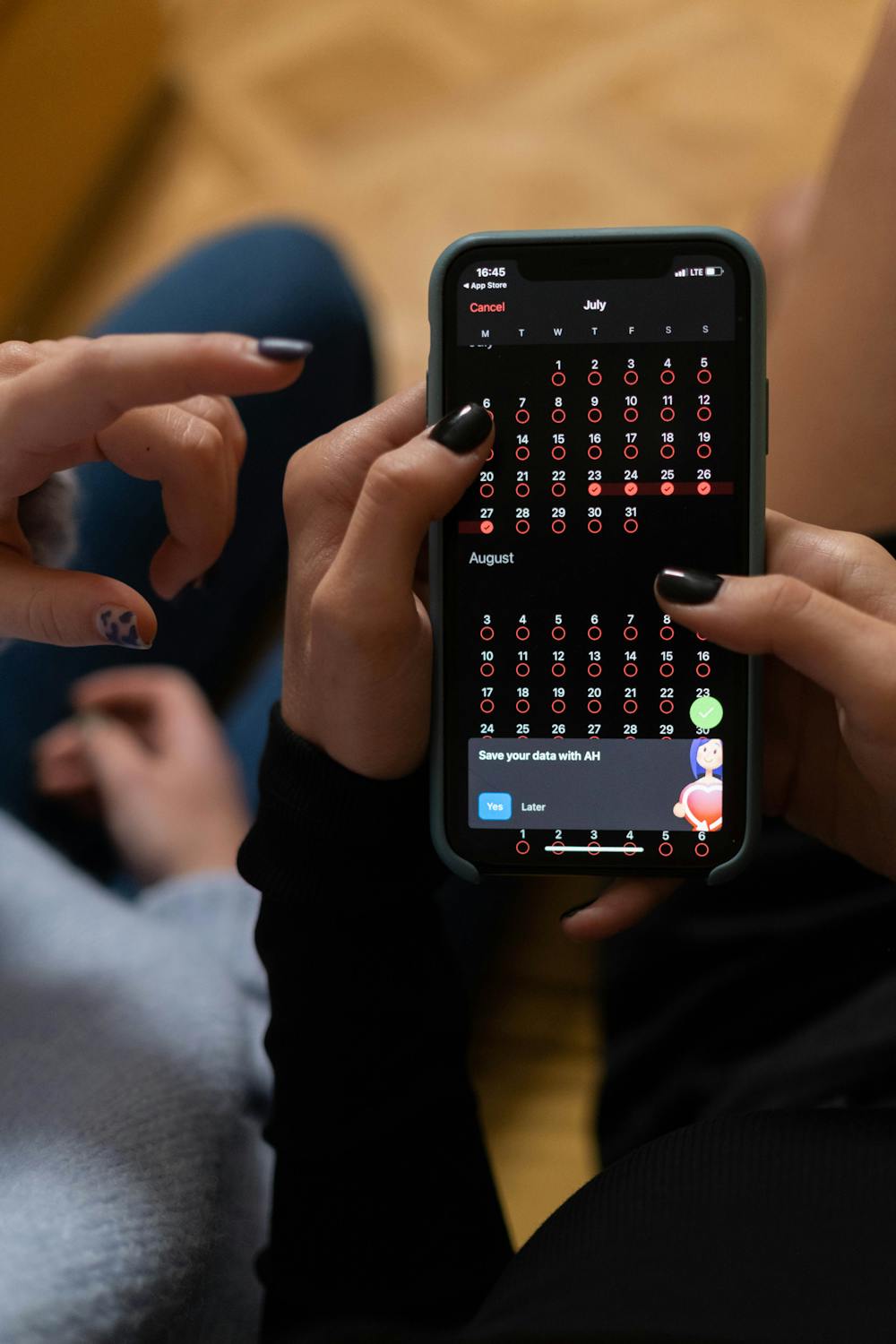 4. Keep a common calendar.
Make sure everyone knows what's happening each day. Keep a calendar or schedule somewhere where everyone can see it easily, like on the fridge or the front door. Plan out lunch schedules, after-school activities, and special school projects. Use post-it notes or a whiteboard calendar to easily make changes and add reminders.
Quick Tip: For older kids, have a family calendar on your phone that you can all update!
5. Separate pre-packed bags for after-school activities.
Do your kids have a jam-packed after-school schedule? Save time by packing go-bags the night before and leaving them in a designated spot, whether that's at the front door or in the car. If you have time in the mornings, you can add snacks to this go-bag and make the scramble of afternoon activities so much smoother.
6. Let your kids choose their own school supplies.
You may be tempted to shop alone and save yourself the trouble of searching for supplies with your kids there. However, bringing your kids along will help them organize their belongings independently and increase the chance that they'll use all their supplies.
"They'll be more excited about using the cool stuff they get to pick out."

Marcella Moran, PhD, coauthor of Organizing the Disorganized Child
7. Use a portable homework station.
Once you have your supplies sorted, make a caddy or use a wheeled cart to organize all your supplies at home. Easily bring all your supplies between rooms or on the go.
Quick Tip: For DIY options, use a muffin tray to organize small objects or arrange old tins and cups to hold your writing utensils.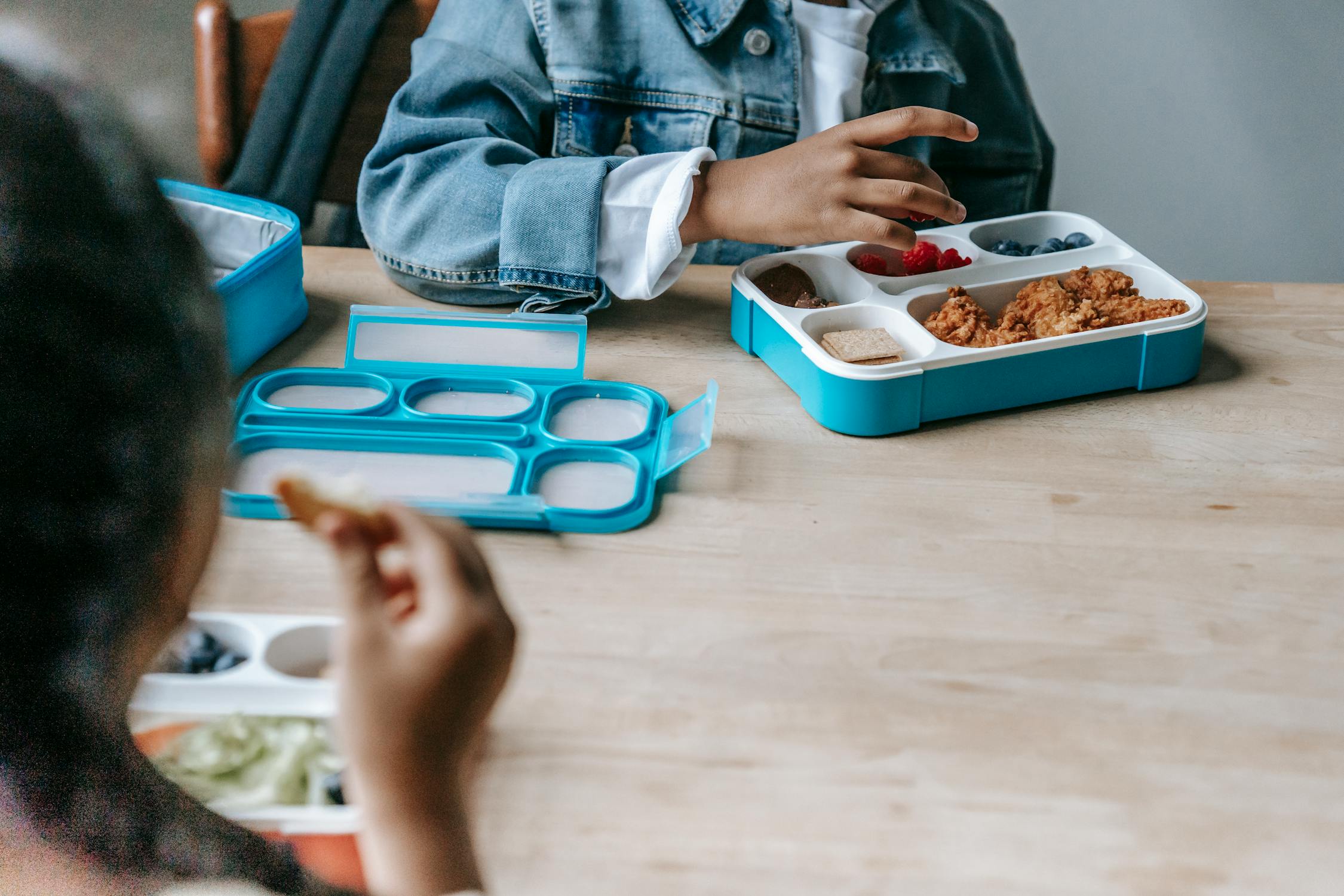 8. Have your kids make their own lunches.
Let kids choose their own lunches, and they'll be more likely to finish their meals every day. This is a great way to teach your kids how to be independent and start choosing their food for themselves. To make sure they're still getting the right nutrients, have a designated food drawer or refrigerator section that you fill with the dairy, proteins, veggies, fruits, and grains that they need! Designate a space in your refrigerator or pantry for your kids to easily reach their snacks for self-service.
Quick Tip: Give your kids input on the weekly grocery list to better minimize food waste.
9. Start a file bin now.
Instead of waiting for the end of the year, start organizing finished projects and old handouts now! Decide which papers and projects are important to keep as they complete work during the school year. At the end of the year, the decluttering of old school supplies will be much easier.
Quick Tip: Organize for easy access: separate between long-term storage, frequent use (like a times table), and short-term storage (like handouts for each unit).
10. Sign up for online after school classes. Online after school classes are a great option for busy students. Instead of being shuttled from activity to activity, kids can join live online classes from home. Get access to the best instructors and classes that are available nationwide and have fun working with friends in online groups.
Create an account and profile for your kids to find personalized after school enrichment classes at ActivityHero.