Did you know that you can access MemberDeals discounts to your favorite amusement parks, zoos, and other popular destinations as a free benefit of being part of the ActivityHero community?
Find great, money-saving deals at you and your kids' favorite outdoor locations across Southern California for now and all year long.
This "Thrill Capital of the World" features over 100 rides and attractions that will satisfy the whole family! Within this 260-acre theme park, Six Flags contains 19 thrilling and exhilarating roller coasters that your kids will greatly enjoy. From smaller toddlers to thrill-seeking teenagers, Six Flags offers a number of rides to everyone's liking. (See discounted price.)
At the Disneyland Resort in Anaheim, your kids can enjoy the characters and environments from their favorite childhood stories. They can meet their favorite princesses and villains, go on adventures with the stars of their most-watched movies, and explore fascinating attractions like "It's a Small World" and "Pirates of the Caribbean". Children of all ages will be entertained at the "Happiest Place on Earth!" (See discounted price.)
With tickets to watch the splendid Los Angeles Dodgers, your kids can cheer for their favorite team in an exciting and electrifying atmosphere! Fans of all ages can enjoy the perks at this magnificent Dodger Stadium that features great outdoors seating and delicious food to enjoy during the game. This spirited venue brings people to their feet and gives them gripping games and exhilarating plays. (See discounted price.)
At the Angel Stadium of Anaheim, fans can enjoy thrilling games, delicious concessions, and great merchandise from their favorite team! This exhilarating game is a great experience for fans of all ages as they get a chance to make wonderful memories with their family. The modern Angel Stadium has splendid outdoor seating where your kids can watch the game they love in an exciting environment. (See discounted price.)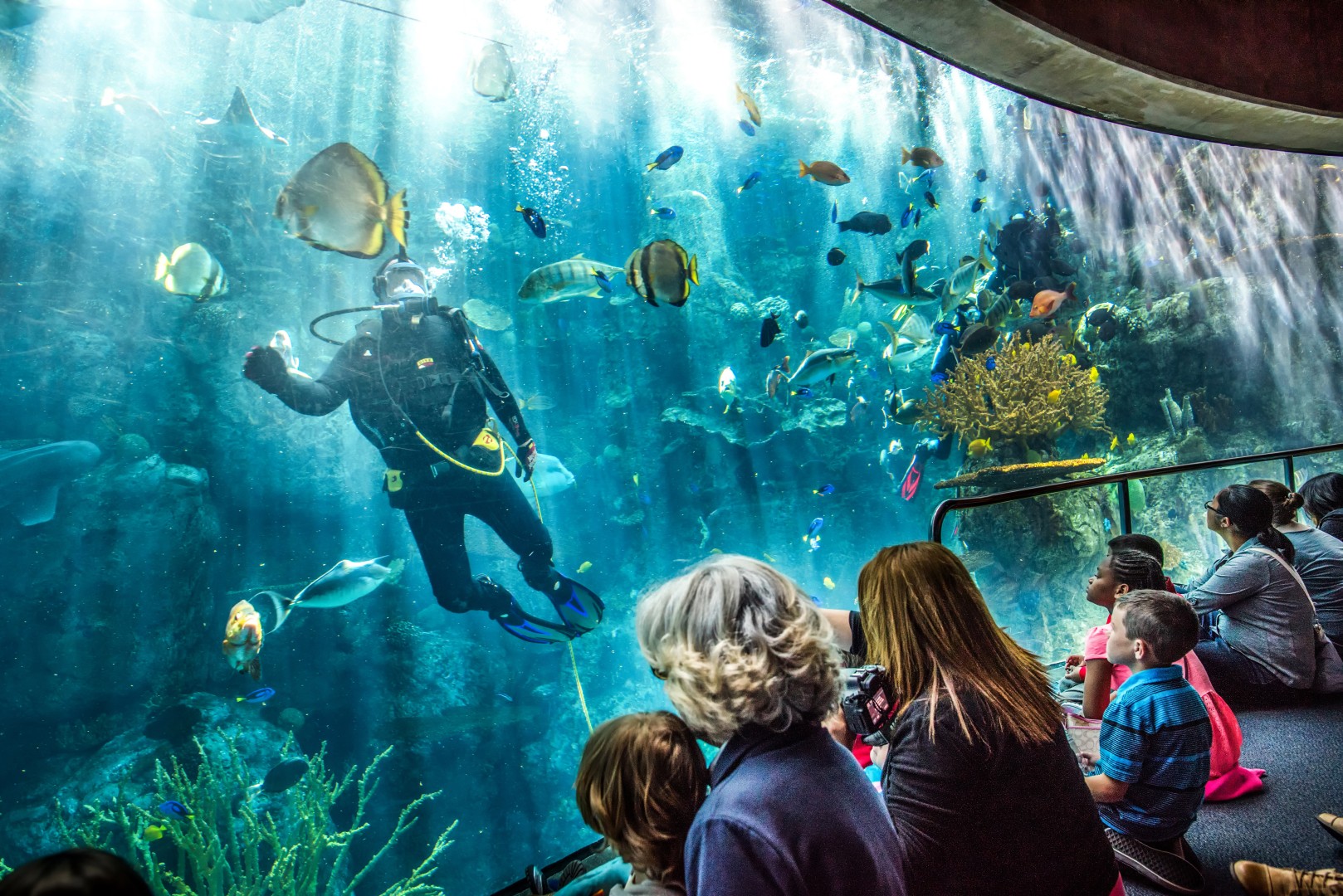 At the Aquarium of the Pacific, get a chance to view the wonders of the largest ocean in the world. With over 100 exhibits, you and your family can explore the fascinating underwater world with the animals and creatures you love! Featured exhibitions include the June Keyes Penguin Habitat, the Shark Lagoon, the Lorikeet Forest, and more. (See discounted price.)
This exciting water park is the perfect place for adventure-loving kids! Six Flags Hurricane Harbor features exciting and heart-pumping water slides for your thrill-seeking kids and calmer lazy rivers and family-friendly rides for you and your toddlers. Kids of all ages can enjoy the several rides here as well as the delicious food while making wonderful memories with their family. (See discounted price.)
Discover over 1,400 animals at the immersive and lush habitats at the Los Angeles Zoo and Botanical Gardens! Your kids can learn about the fascinating wonders of wildlife by visiting the wide variety of animals at this zoo. Los Angeles Zoo also features exhibits like Elephants of Asia, Rainforest of the Americas, and the Lair. (See discounted price.)
This small family farm has now grown into a world famous theme park and is the perfect place to visit with your family! With several rides and attractions, everyone can find an activity for them at Knott's Berry Farm. From water rides and thrilling roller coasters to family-friendly activities, Knott's Berry Farm has something for every member of your family. (See discounted price.)
This scavenger hunt that takes you through LA is perfect for puzzle and adventure-loving families! Starting at the Los Angeles Public Library, this adventure helps you discover and learn about the historic downtown Los Angeles. This walking tour of the city is a great way to experience the outdoor life of LA! (See discounted price.)
Warner Bros. Studio Tour Hollywood gets you closer to the entertainment you love. The Studio Tour gives guests a revealing look behind the camera at how Hollywood magic is made. From Friends to Harry Potter and Wonder Woman, fans get to see the real sets and soundstages where the greatest names in entertainment made history as they touch, tour and explore the iconic 110-acre studio. (See discounted price.)
Explore more locations and deals outside of Southern California!